Out of all kinds of seafood, lobster is one of the most popular kind.
The high popularity means that they can be easily found in many kinds of restaurants both in Japanese premium restaurants and in fine dining.
Its uniqueness is from the natural sweetness of the meat and its enticing aroma. They also provide you with lots of protein.
According to Chinese medicinal history lobsters are "yang", a type of food that is believed to helps the health of your kidneys and heart.
Course detail
Lobster # 1
ISEBI SASHIMI
ISEBI MISO SHIRU
Lobster # 2
LOBSTER BISQUE
LOBSTER WASABI DRESSING SALAD
Lobster # 3
LOBSTER THERMIDOR
ISEBI KAMAMESHI
Lobster # 4
LOBSTER ASPIC (APPETIZER MENU)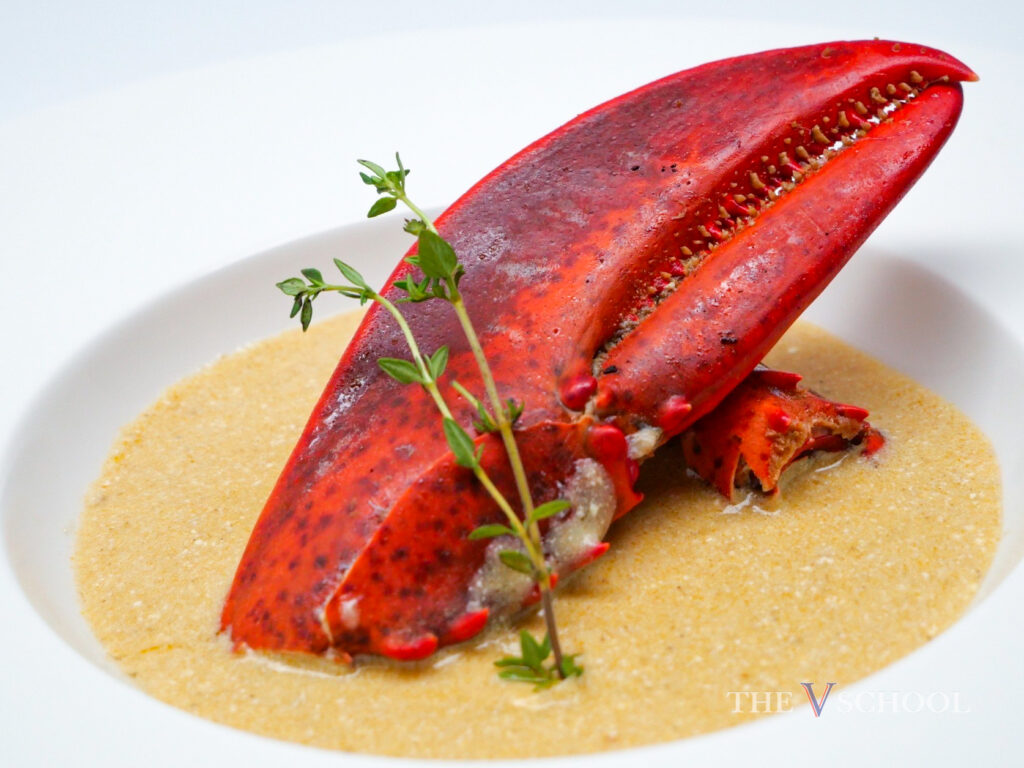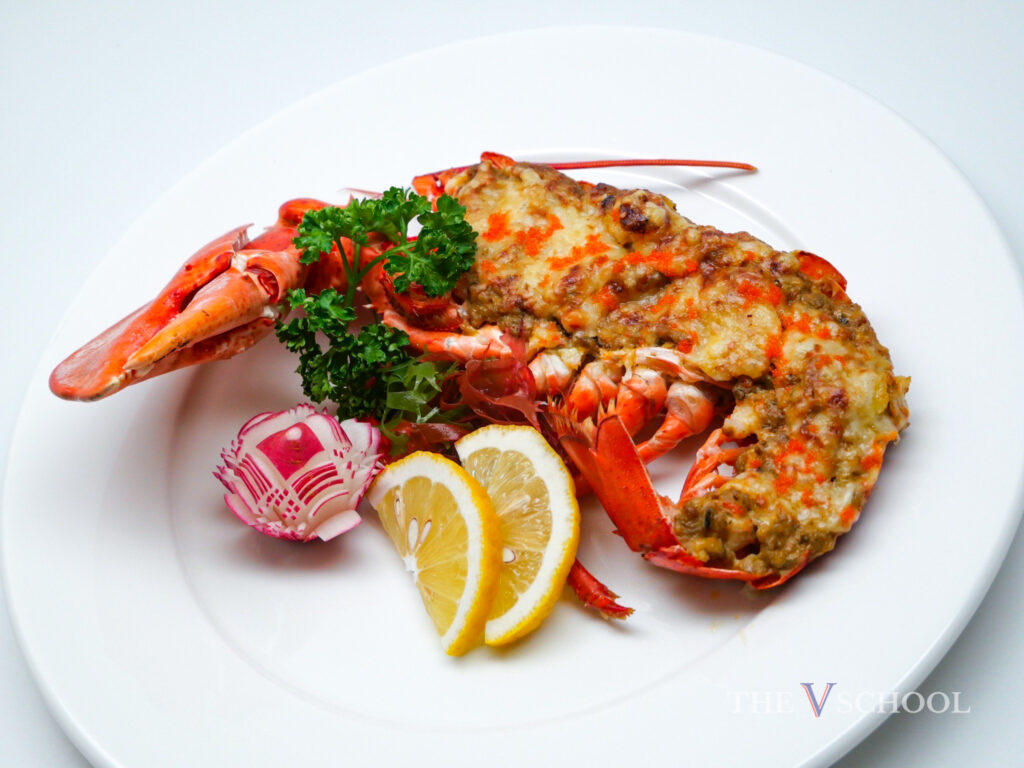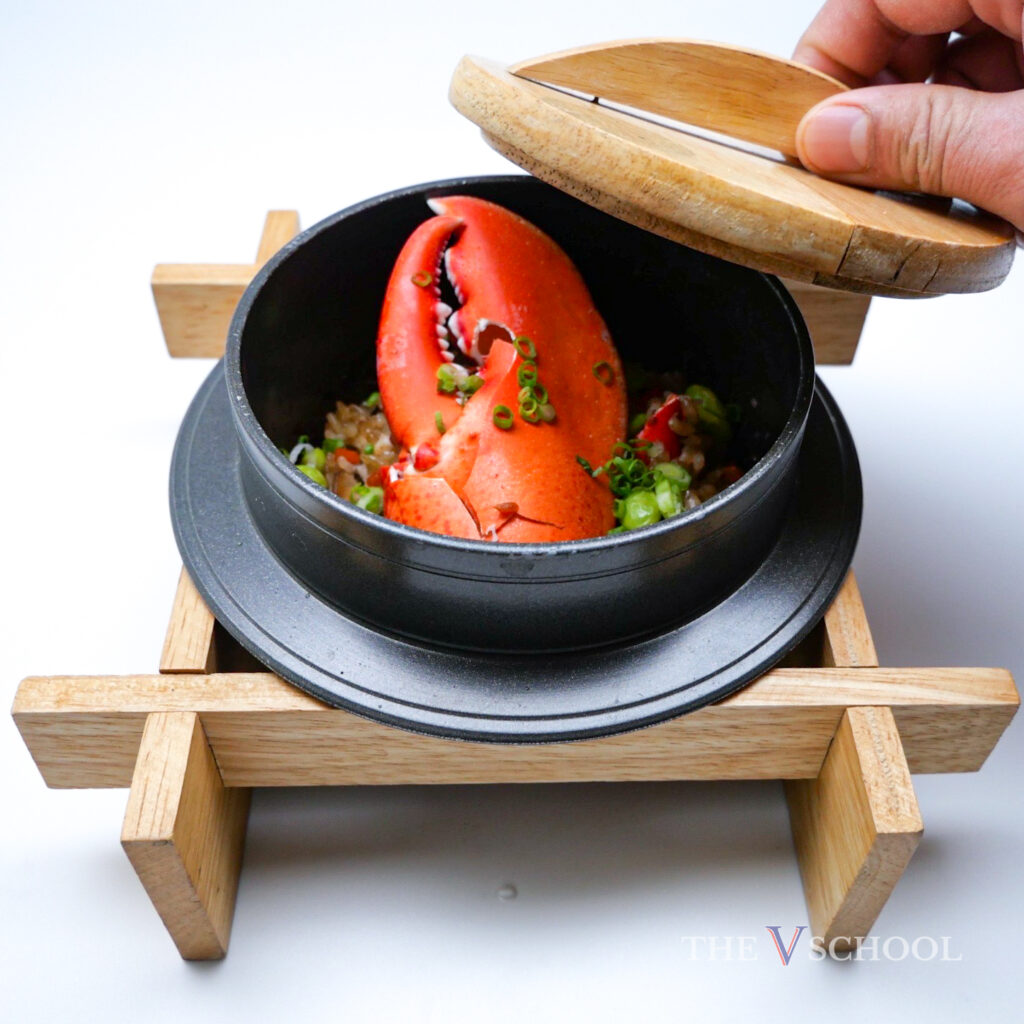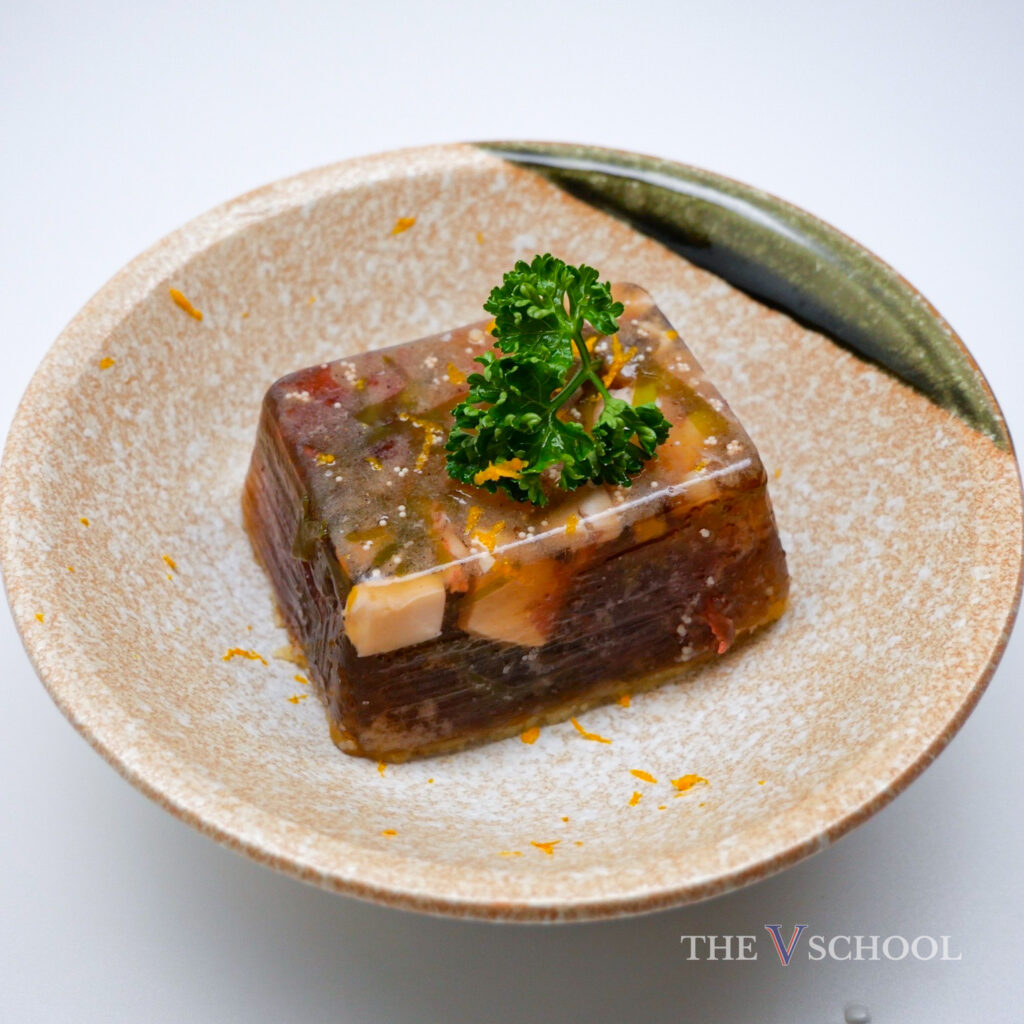 COURSE DURATION
Duration: 6 hours, 1 full day, 9:00 a.m. – 4:00 p.m. (with lunch break)
REGISTRATION
Course fee : Normal price – 20,000 baht / person.
PROMOTION PRICE : 17,000 baht / person
This price included…
– Cooking ingredients
– Cook book/Handout
– Mobile Application with Photo review & Video review
– Certificate by The V School
Remark : The class will be cancelled if the number of participants are less than 3 persons per class but not over than 9 persons per class.
Cancelling or Postponing : 1 week in advance (Only weekdays) or pay for a fine 2,000-4,000 baht / person
No show : No refund