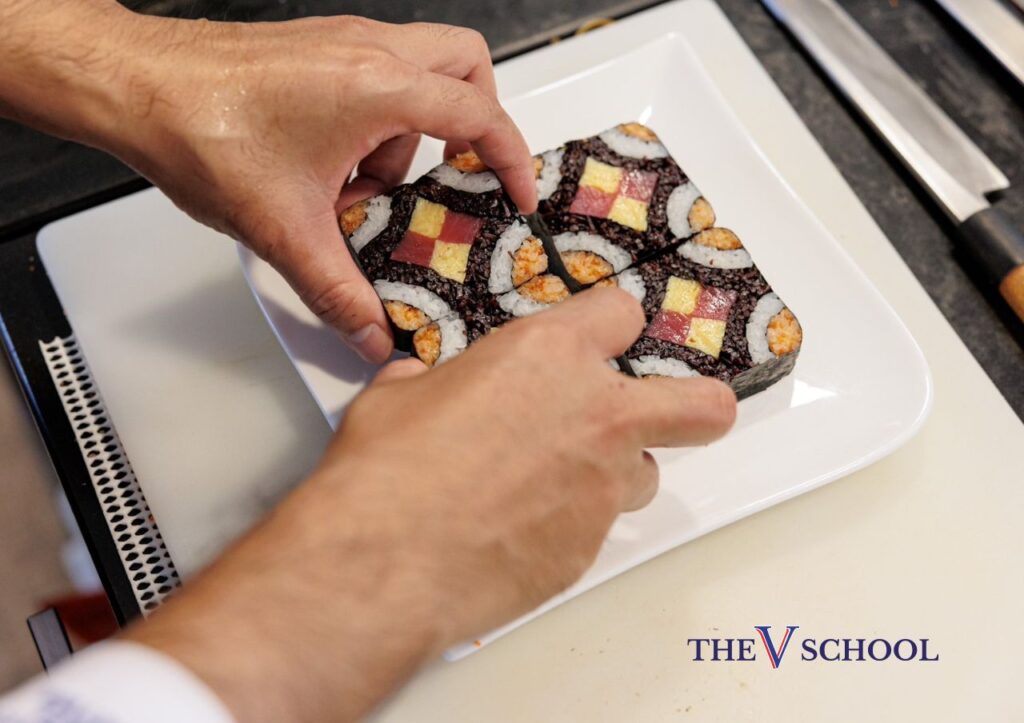 Japanese food is very popular in Thailand. Sushi represents a significant part out of all types of food in Japan.
The famous art of Sushi making consists of fish, seafood or tamago positioning on the rice and many more.
Having been trained in Fusion sushi course, students will then learn about the fusion between traditional Japanese and American style.
International Style Fusion Course teaches with a variety of quality ingredients.
It also provides you with the skills in making many different kinds of sushi sauce and on how to marinate fish in an international style.
The recipes have been made sure to be of good standard health wise and taste wise.
This course is suitable for people who have already had training basic sushi making (Intensive Sushi Training Course).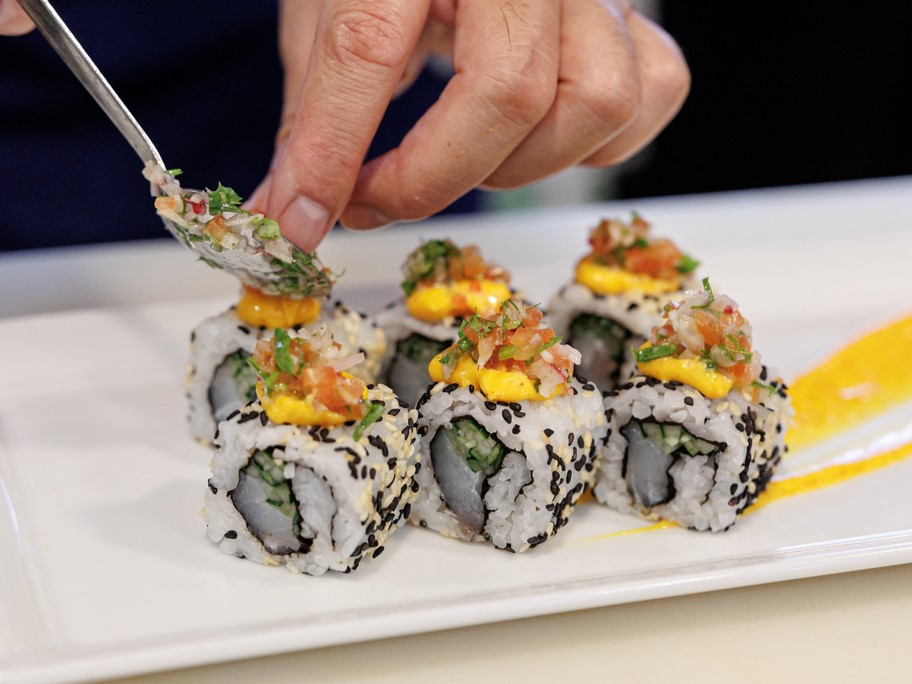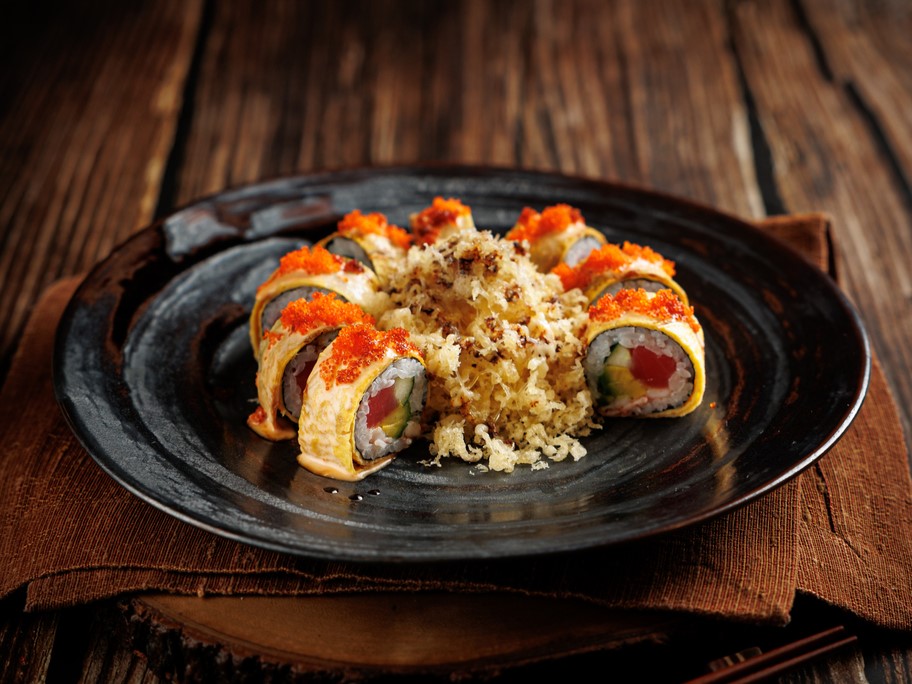 Course Details
Techniques for choosing raw materials to cook the taste of Japanese-style and American-style sushi
French style marinade technique
Techniques for making fusion-style sushi sauce
Techniques for decorating sushi plates in a new style
Learn how to make sushi
Session 1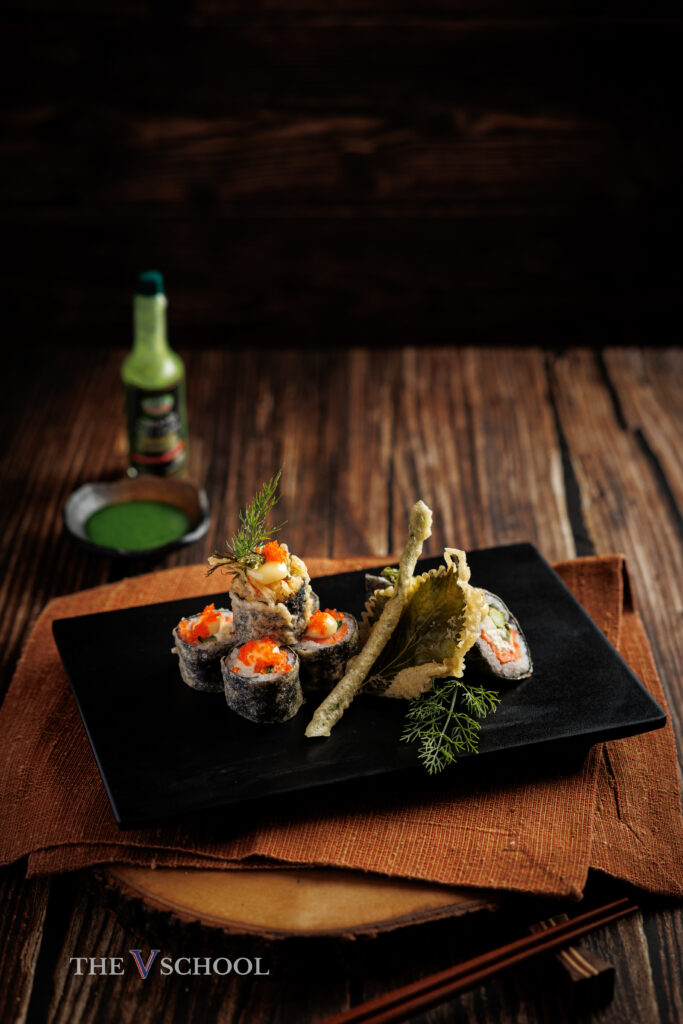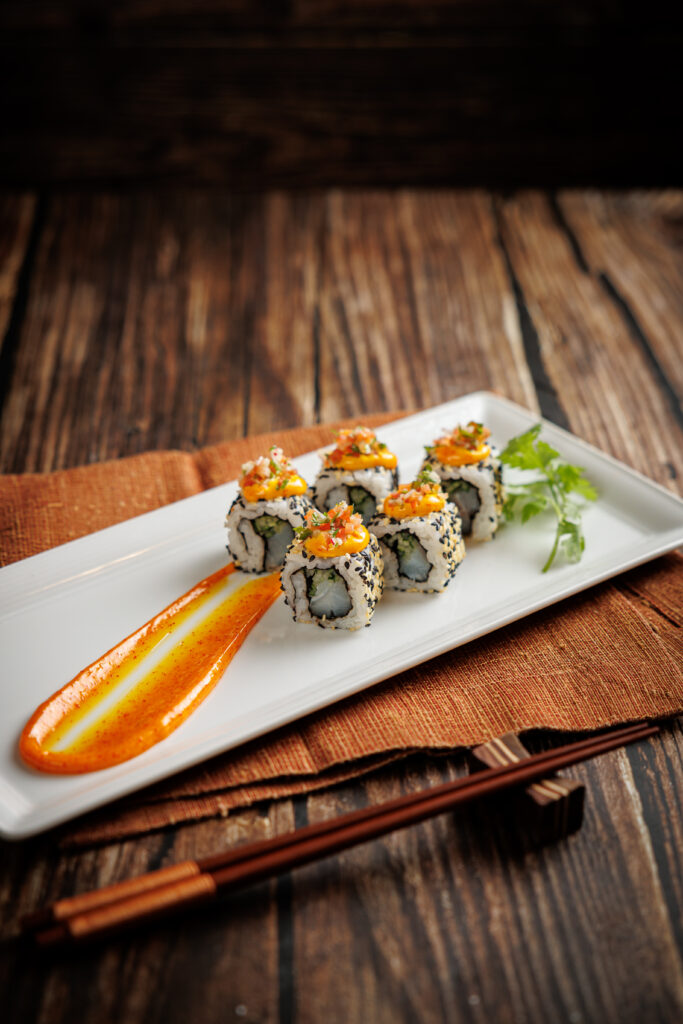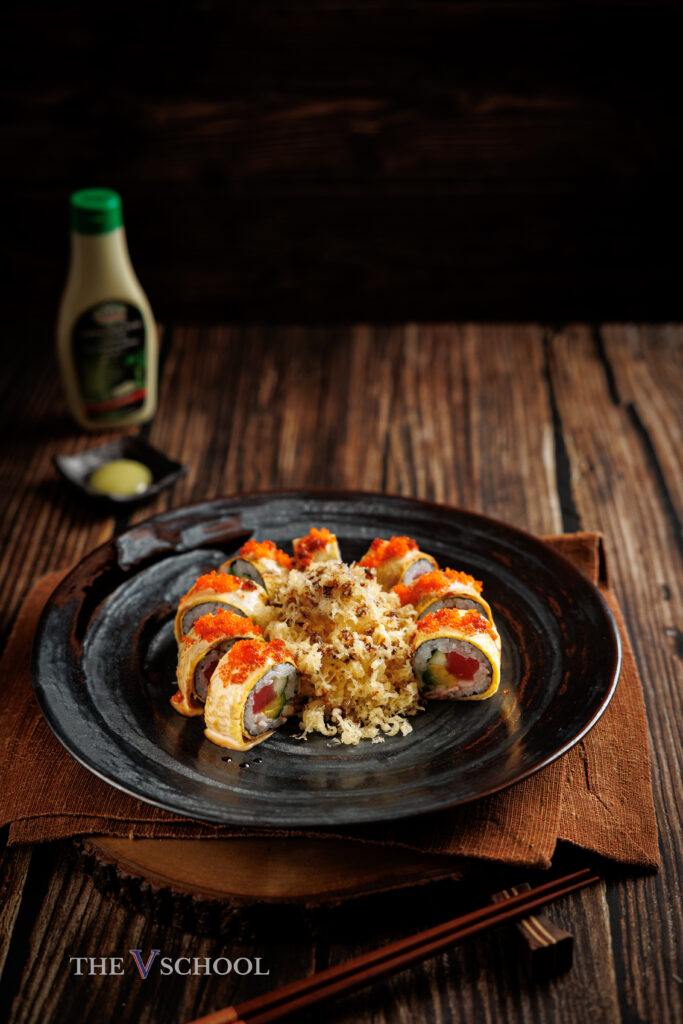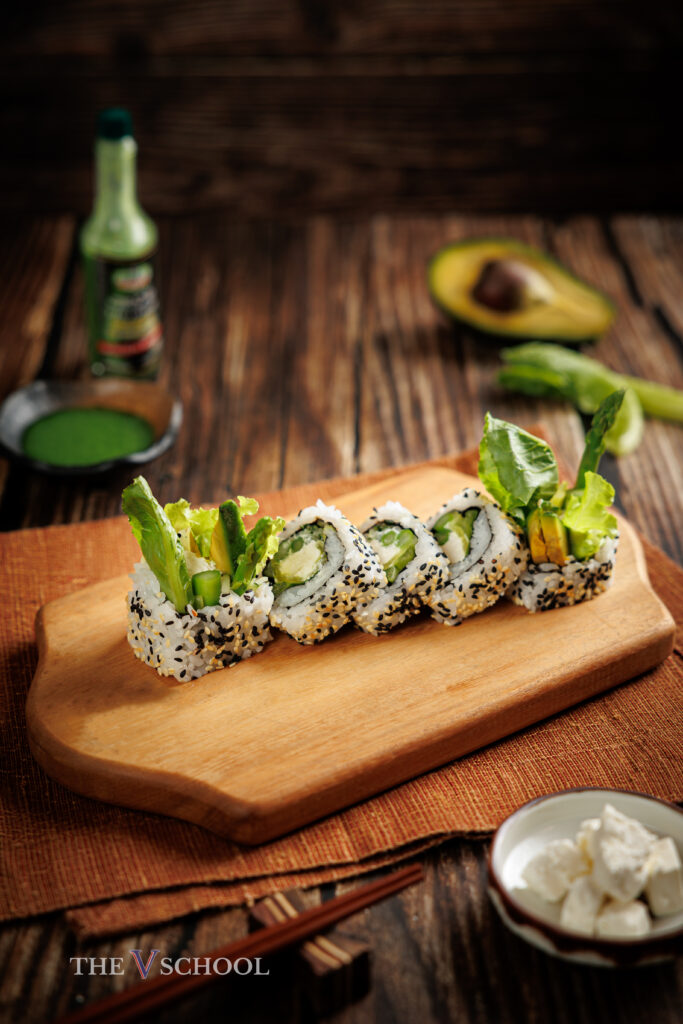 Session 2
Spicy Tuna Roll/Maguro Ginger Roll/Sunset Roll/Katsura Sushi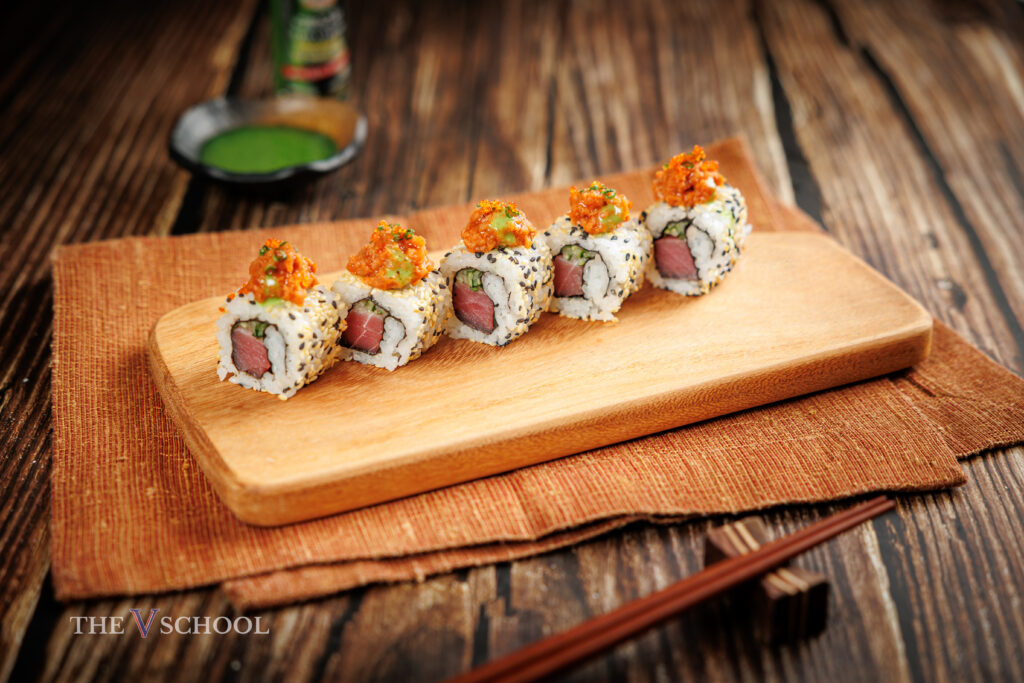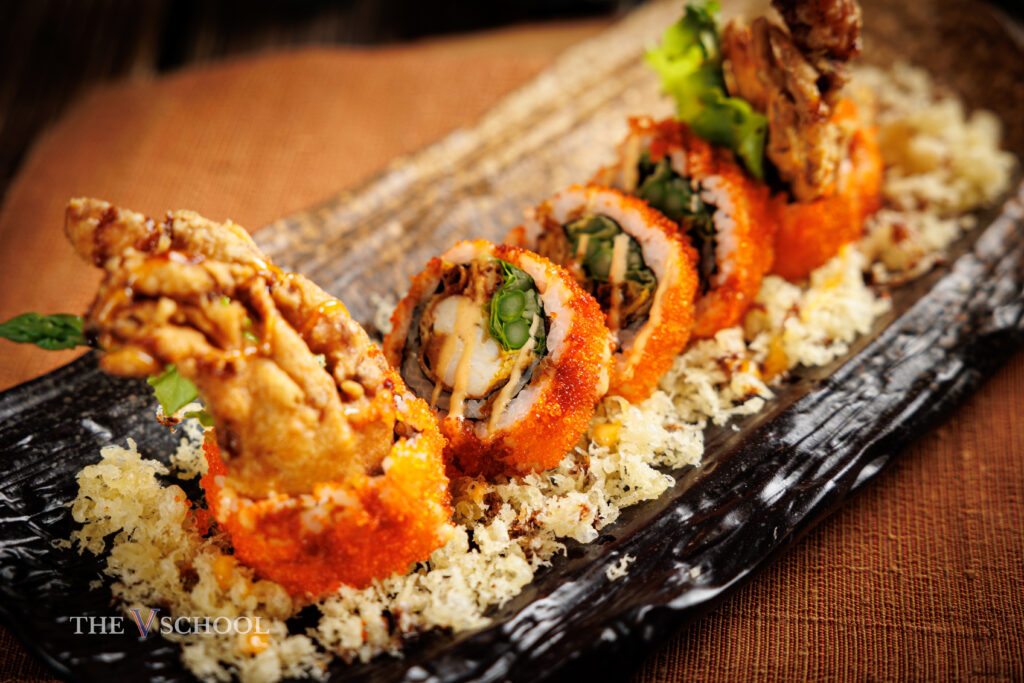 Course duration
6 hours course, 1 full day from 9:00 a.m. – 4:00 p.m. (with lunch break)
Registration fee
From normal 12,000 baht, promotion = net 9,900 baht
This price included…
Cost of raw materials and equipment
Study books
Certificate (issued by The V School)
Mobile Application for reviewing studies in the form of images and videos.
*This price does not include Apron and hat valued at 250 baht
Condition
The minimum to open a course is 3 students or more, with a maximum of not more than 10 people per course. In the case that the number of students does not reach The institute will call to inform you at least 3-5 days before the course postponement. and will be postponed to the next round
In case you want to cancel The institute reserves the right. No refunds under any circumstances. But customers can change to other courses, both live courses at the institute and online courses. at the same value If the value is greater, pay the remaining difference.
In the case that the value of the purchased course is less than 10,000 baht, there will be an additional apron and hat cost of 250 baht per set. But if the course purchased is higher than 10,000 baht, there will be 1 set of apron and hat free (only for new students). Students must bring Aprons and apron hats must be brought with you at all times until graduation.
Note: In the case that the customer wishes to postpone the class date. Please notify the school at least 3 days in advance. If later than that, there will be a fine of 2,000 baht / person (except for the Lobster and Salmon courses, inform 1 week in advance or a fine of 4,000 baht / person). As reserved, the school reserves the right to return the deposit.
If the registered course is postponed suddenly more than 3 times without notifying the school in advance. We reserve the right to not allow students to attend classes and reserve the right not to issue a certificate to that registrant.