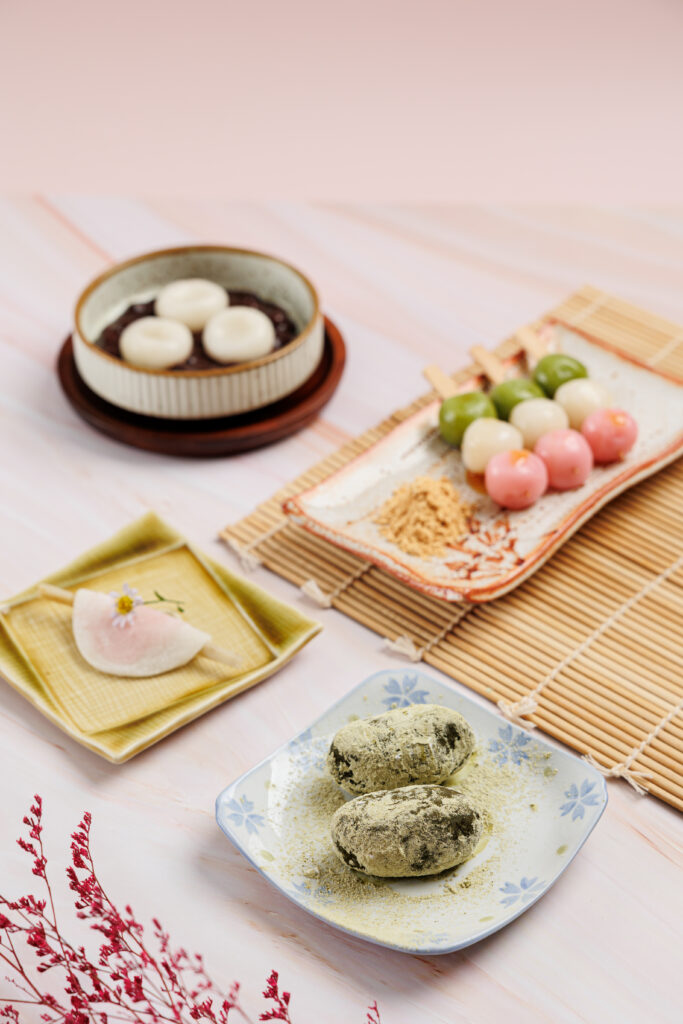 Winter (Fuyu) is from December to February.
When winter comes the cold winds sweep over Japan, Japanese people usually carry warm clothes, wrap themselves in thick, and go outside to enjoy the snow festival. Skiing, Snowboarding Onsen bathing Building a bonfire for the fire, as well as finding something warm to eat. As for the dessert, the Japanese like to eat Oshiruko. Sensei Amasake Tsubaki
Saka-manju Saka Manju Nerikiri "Ume Nerikiri "Ume Hanabira Mochi Flower petal candy, including chocolate and cream cheese This season is perhaps the most common time for the opportunity to give wakashi as a gift. These sweets are often used on occasions such as New Year's gifts and party gifts, with the familiar winter wagashi as a gift for many.
Fuyu no wagashi course includes:
Hanabira mochi Hanabira mochi or flower petal mochi is a dessert to eat with tea during New Year's Day.
Uguisu mochi is made from mochi dough wrapped in red bean paste. The appearance of the candy mimics the Uguisu bird or the singer cockerel. A small green bird with a melodious squeal voice has become the prototype of sweet treats suitable for winter and spring.
Oshiruko or is a traditional Japanese dessert, a sweet porridge made from boiled and ground azuki beans, served in a bowl with mochi. Shirauko comes in many forms, such as shiruko with welded chestnuts or with glutinous rice dough cubes, instead of mochi.
Dango is a pastry made from glutinous rice flour molded into cubes and steamed or boiled until cooked.
Parfait Parfait first took place in France. In recent years, it has become popular among Japanese people, especially Sapporo (Supporo), until the tradition called 'Closing Parfait' or 'Shime Parfait' has emerged.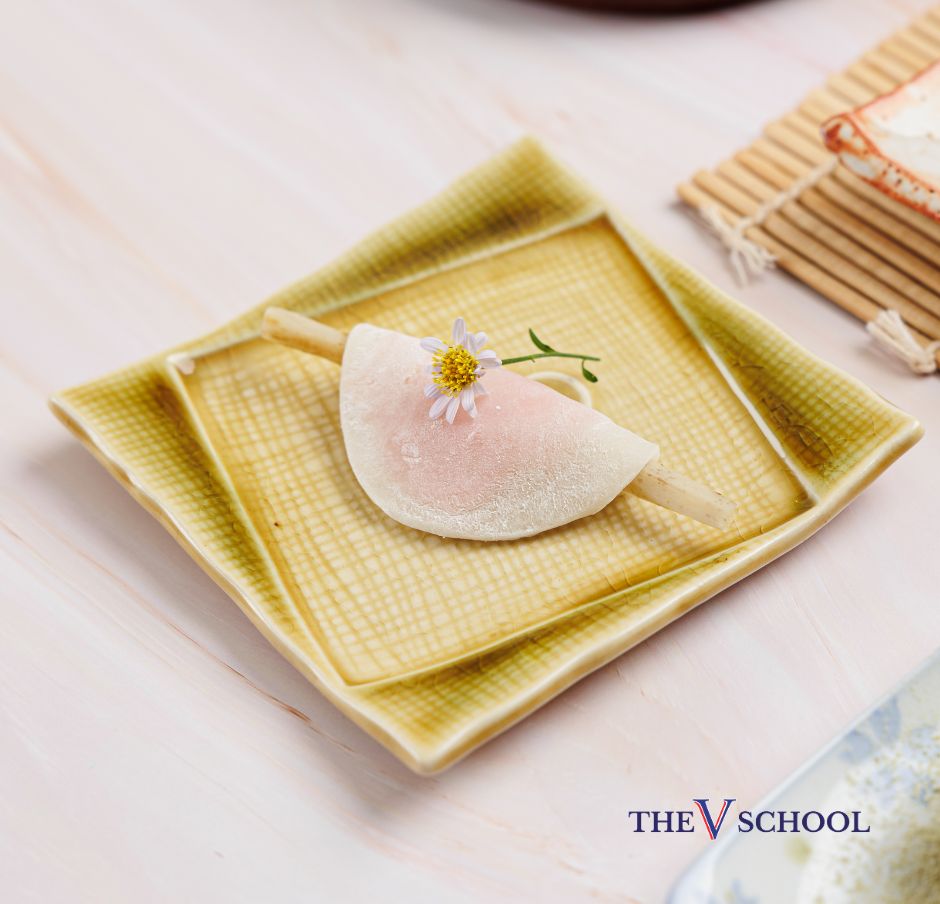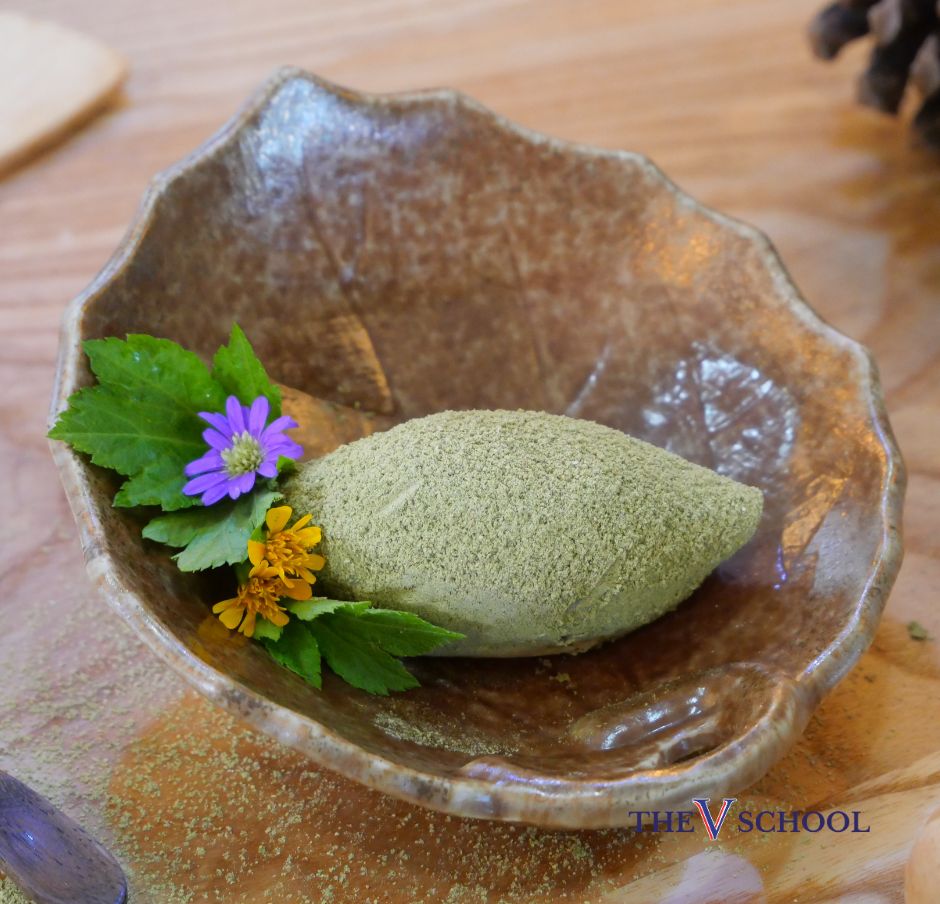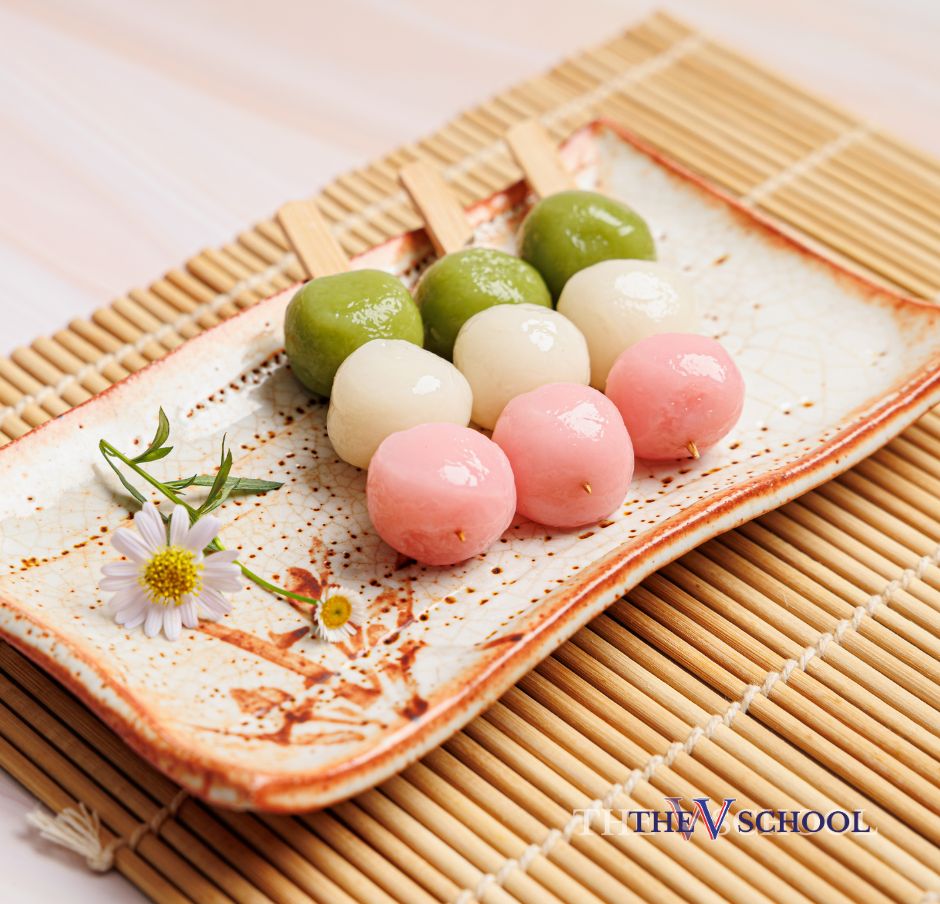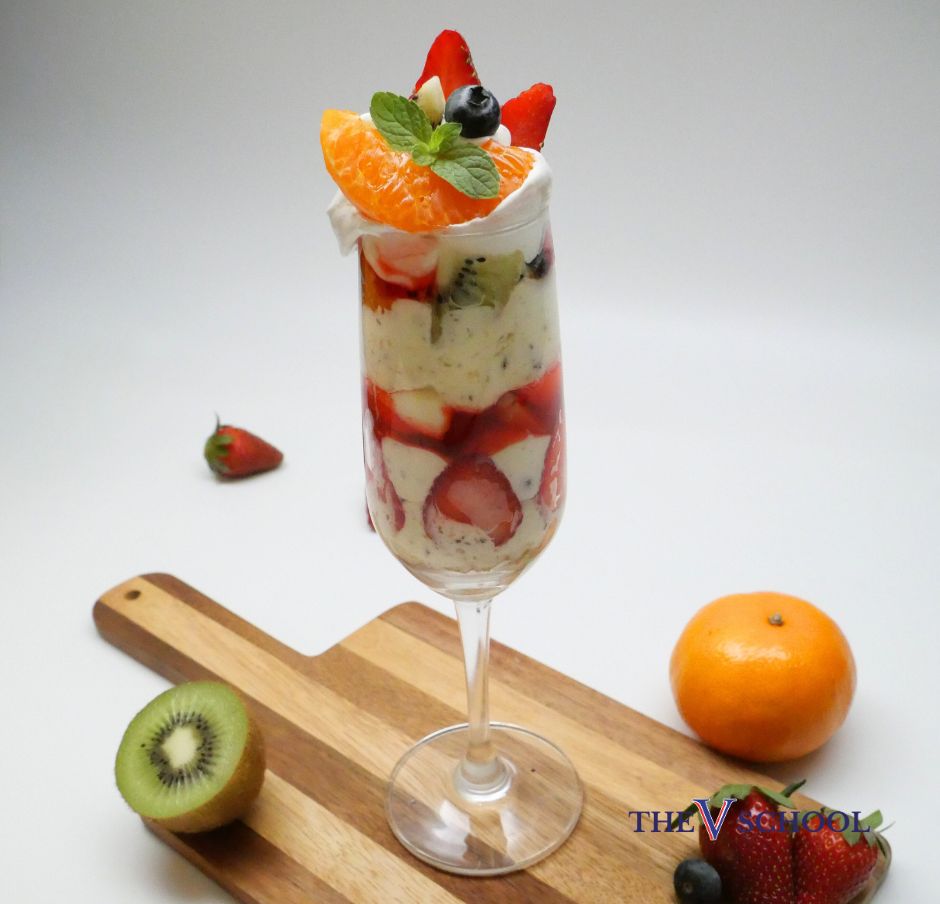 Register Fee
24-hour course, 4 full days from 9:00 a.m. – 4:00 p.m. (with lunch break)
Dessert course, separated by season, 8,500 baht per season (1 day course)
Take the entire course from the normal price of 40,000 baht. Promotion = net 32,000 baht (average 8,000 baht per course)
This price included…
Cost of raw materials and equipment
Study books
Certificate (issued by The V School)
Mobile Application for reviewing studies in the form of images and videos.
Apron and hat worth 250 baht (only for new students)
Condition
The minimum to open a course is 3 students or more, with a maximum of not more than 10 people per course. In the case that the number of students does not reach The institute will call to inform you at least 3-5 days before the course postponement. and will be postponed to the next round
In case you want to cancel The institute reserves the right. No refunds under any circumstances. But customers can change to other courses, both live courses at the institute and online courses. at the same value If the value is greater, pay the remaining difference.
In the case that the value of the purchased course is less than 10,000 baht, there will be an additional apron and hat cost of 250 baht per set. But if the course purchased is higher than 10,000 baht, there will be 1 set of apron and hat free (only for new students). Students must bring Aprons and apron hats must be brought with you at all times until graduation.
Note: In the case that the customer wishes to postpone the class date. Please notify the school at least 3 days in advance. If later than that, there will be a fine of 2,000 baht / person (except for the Lobster and Salmon courses, inform 1 week in advance or a fine of 4,000 baht / person). As reserved, the school reserves the right to return the deposit.
If the registered course is postponed suddenly more than 3 times without notifying the school in advance. We reserve the right to not allow students to attend