Japanese Dessert 4 Seasons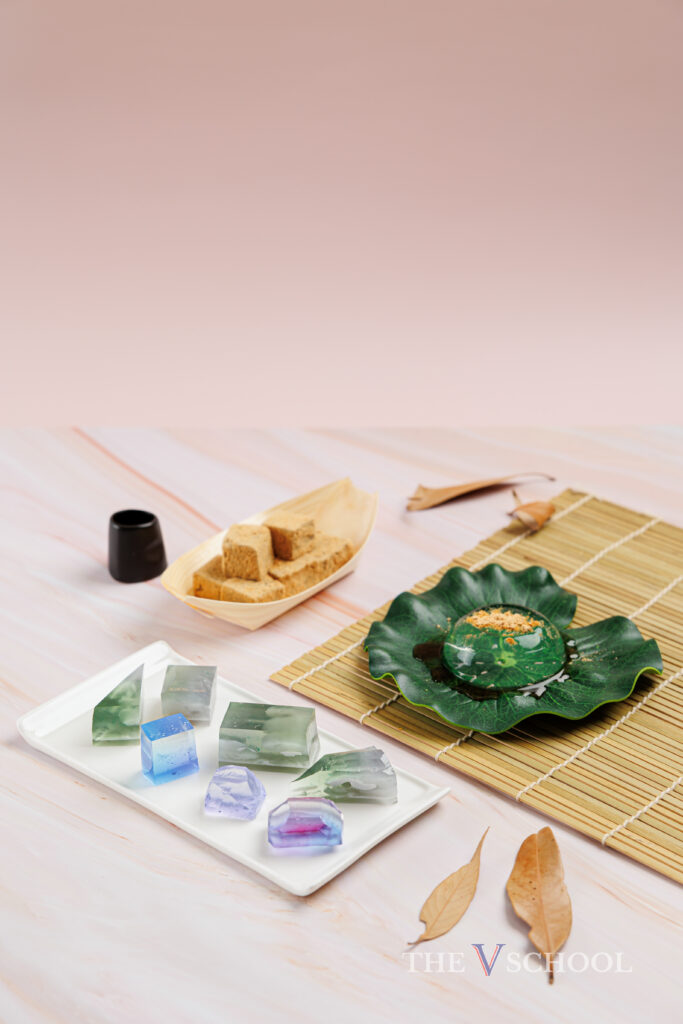 Summer (Natsu) is from June to August.
Natsu no wagashi, a traditional sweets that Japan enjoys in summer,most of sweets in the summer will give the fresh felling that made from clear jelly with beautiful details by taking flower. From the looks you will know that there must be a very calm and elaborate method or Yogken that id jelly inside. Dishes that contain red bean paste, kinako powder, and kokumizu syrup are popular in summer. Therefore, we would like to present the menu in the summer
The Natsu no wagashi course includes:
1. Mizu Shingen Mochi or Raindrop cake (Water cake), also known in Japanese as Mizu Shingen Mochi, is a large droplet-like transparent jelly cake made of water, sugar and agar powder. The taste is sweet, so it is popular to sell in summer.
2. Yokan (羊羹) is a Wagashi (Japanese confection) made of red bean paste, agar, and sugar. It is usually sold in a block form, and eaten in slices. There are two main types: neri yokan and mizu yokan. "Mizu" means "water", and indicates that it is made with more water than usual. Mizu yokan is often chilled and eaten in the summer.
3. Kingyoku kan is a type of traditional Japanese confectionery and wagashi Made from jelly is another precious and exquisite dessert that makes people not dare to eat because they regret the cuteness and brightness of the pastry is considered a work of art that blends perfectly in the texture of the dessert.
4. Warabi Mochi is Mochi is made from flour derived from the warabi tree.5. Japanese Crepe Japanese crepe, pronounced Kurepu, is a French-influenced snack " Crepe", which means charmeuse in French.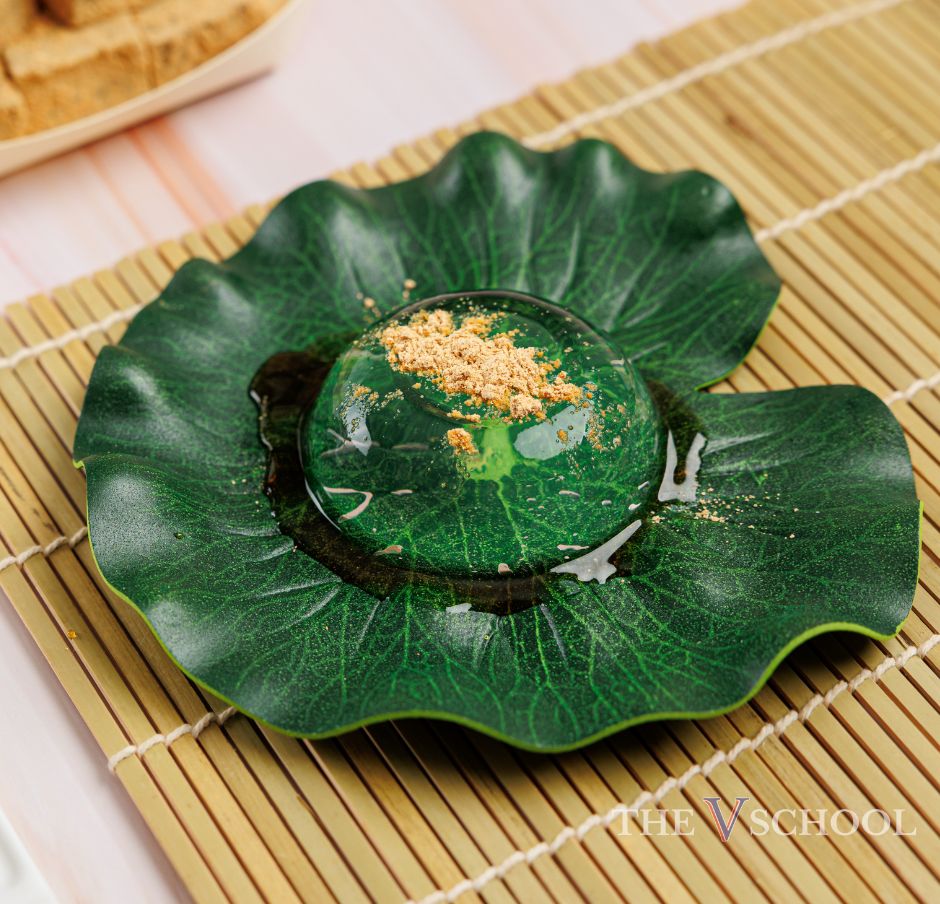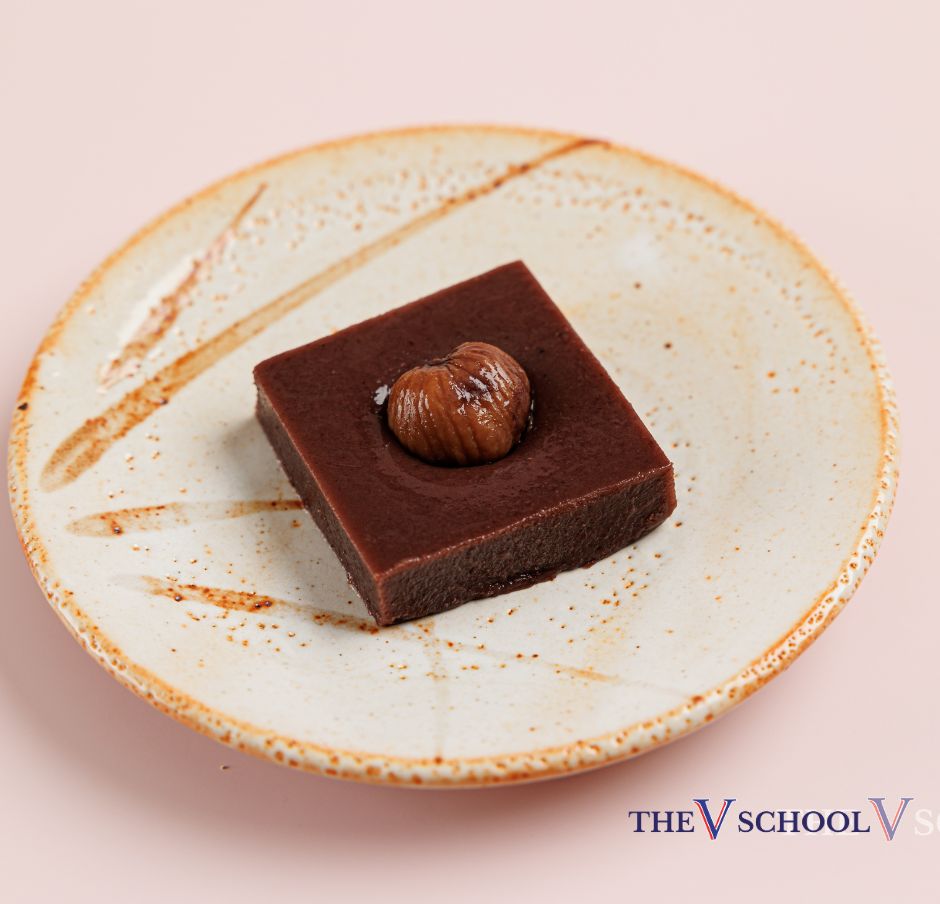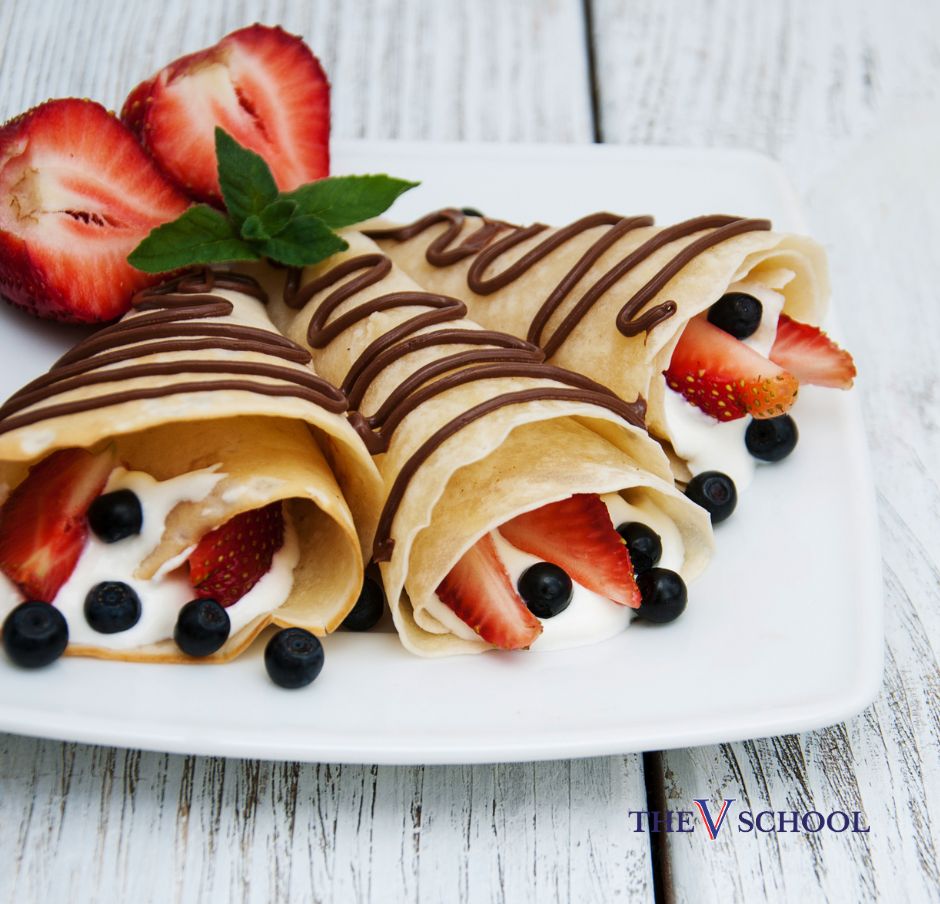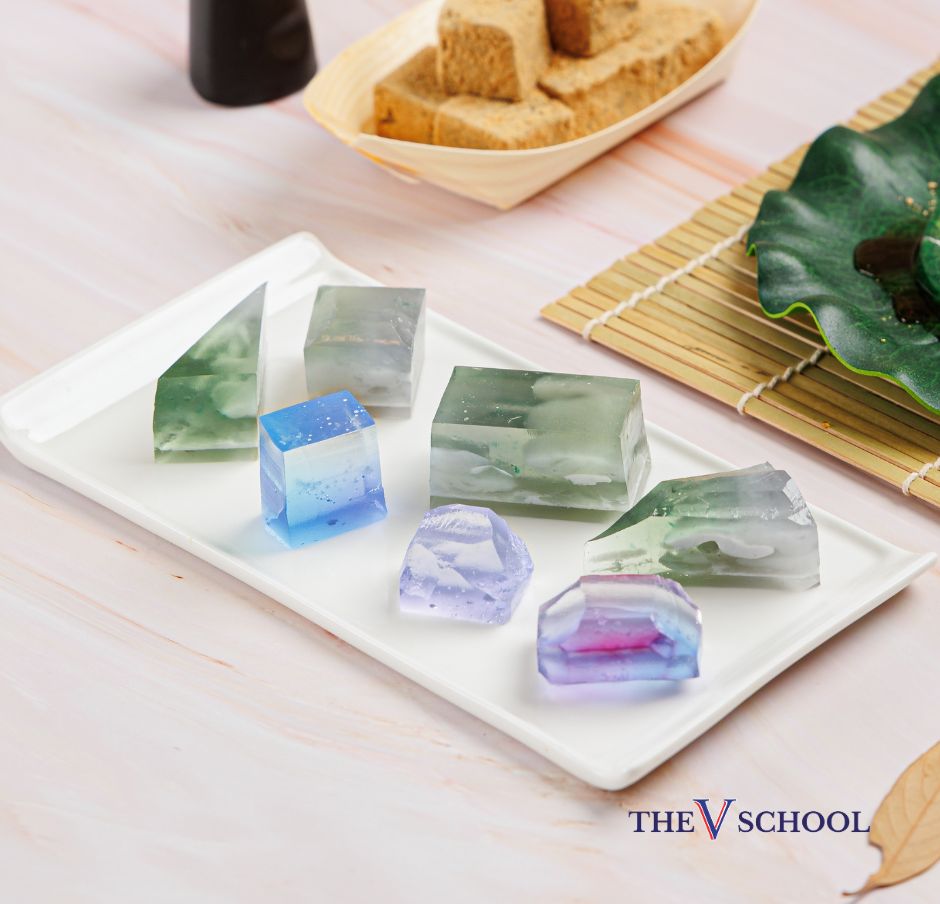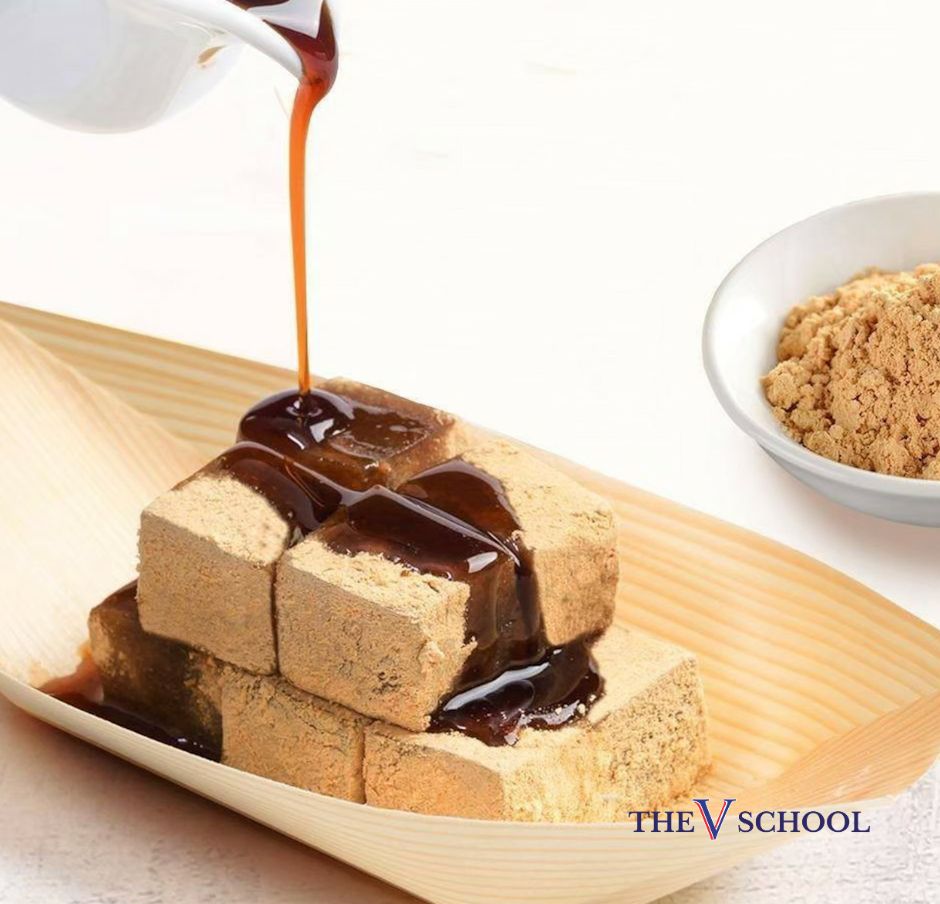 Register Fee
24-hour course, 4 full days from 9:00 a.m. – 4:00 p.m. (with lunch break)
Dessert course, separated by season, 8,500 baht per season (1 day course)
Take the entire course from the normal price of 40,000 baht. Promotion = net 32,000 baht (average 8,000 baht per course)
This price included…
Cost of raw materials and equipment
Study books
Certificate (issued by The V School)
Mobile Application for reviewing studies in the form of images and videos.
Apron and hat worth 250 baht (only for new students)
Condition
The minimum to open a course is 3 students or more, with a maximum of not more than 10 people per course. In the case that the number of students does not reach The institute will call to inform you at least 3-5 days before the course postponement. and will be postponed to the next round
In case you want to cancel The institute reserves the right. No refunds under any circumstances. But customers can change to other courses, both live courses at the institute and online courses. at the same value If the value is greater, pay the remaining difference.
In the case that the value of the purchased course is less than 10,000 baht, there will be an additional apron and hat cost of 250 baht per set. But if the course purchased is higher than 10,000 baht, there will be 1 set of apron and hat free (only for new students). Students must bring Aprons and apron hats must be brought with you at all times until graduation.
Note: In the case that the customer wishes to postpone the class date. Please notify the school at least 3 days in advance. If later than that, there will be a fine of 2,000 baht / person (except for the Lobster and Salmon courses, inform 1 week in advance or a fine of 4,000 baht / person). As reserved, the school reserves the right to return the deposit.
If the registered course is postponed suddenly more than 3 times without notifying the school in advance. We reserve the right to not allow students to attend classes and reserve the right not to issue a certificate to that registrant.