This course includes traditional Japanese desserts and European desserts that have been adapted to Japanese tastes.
1. Sakura Mochi – Kansai style
It is a Japanese dessert that has been eaten since the 18th century. It was created by Tokugawa Yoshimune, the 8th shogun, when he saw dried cherry leaves falling from the trees. So he came up with the idea to collect cherry blossom leaves.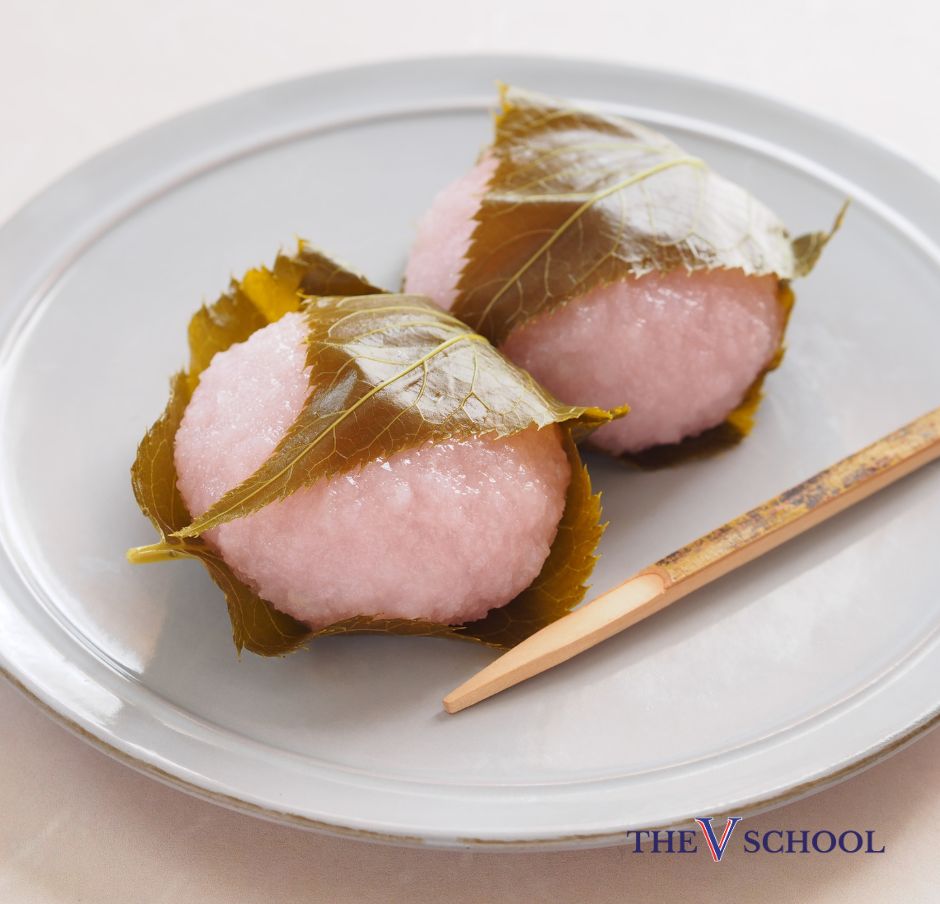 Those that are still green are soaked in salt. and used to wrap mochi snacks Until this sakura mochi has become famous until now.
The saltiness of real cherry blossom leaves Contrasting with the sweet taste of mochi, which is made from sweet glutinous rice filled with red bean paste.
creating a mellow taste Suitable for eating with hot tea.
2. Daifuku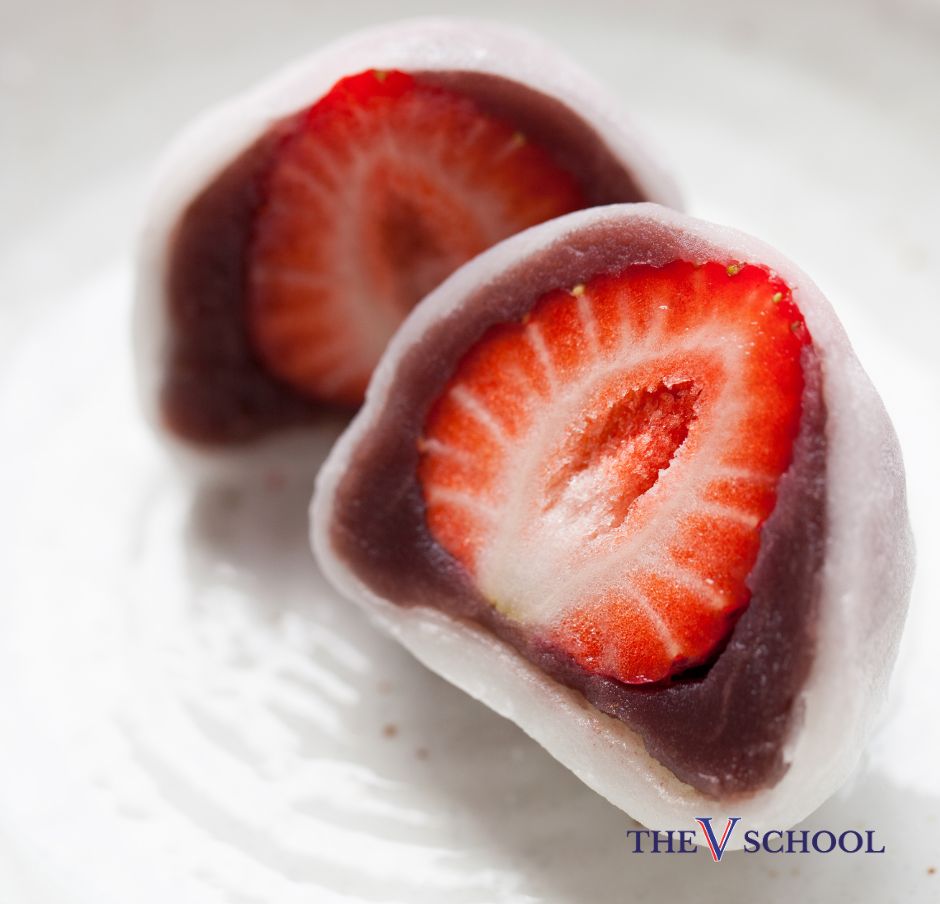 Dessert stuffed with red bean paste where you will learn to make Japanese-style red bean paste filling which can be applied to making other types of desserts
3. Caramel Custard
Course Duration
1 sessions (3 hrs.)
Registration fee
normal 5,000 baht, promotion = net 4,500 baht
This price included…
Cost of raw materials and equipment
Study books
Certificate (issued by The V School)
Mobile Application for reviewing studies in the form of images and videos.
*This price does not include Apron and hat valued at 250 baht
Condition
The minimum to open a course is 3 students or more, with a maximum of not more than 10 people per course. In the case that the number of students does not reach The institute will call to inform you at least 3-5 days before the course postponement. and will be postponed to the next round
In case you want to cancel The institute reserves the right. No refunds under any circumstances. But customers can change to other courses, both live courses at the institute and online courses. at the same value If the value is greater, pay the remaining difference.
In the case that the value of the purchased course is less than 10,000 baht, there will be an additional apron and hat cost of 250 baht per set. But if the course purchased is higher than 10,000 baht, there will be 1 set of apron and hat free (only for new students). Students must bring Aprons and apron hats must be brought with you at all times until graduation.
Note: In the case that the customer wishes to postpone the class date. Please notify the school at least 3 days in advance. If later than that, there will be a fine of 2,000 baht / person (except for the Lobster and Salmon courses, inform 1 week in advance or a fine of 4,000 baht / person). As reserved, the school reserves the right to return the deposit.
If the registered course is postponed suddenly more than 3 times without notifying the school in advance. We reserve the right to not allow students to attend classes and reserve the right not to issue a certificate to that registrant.