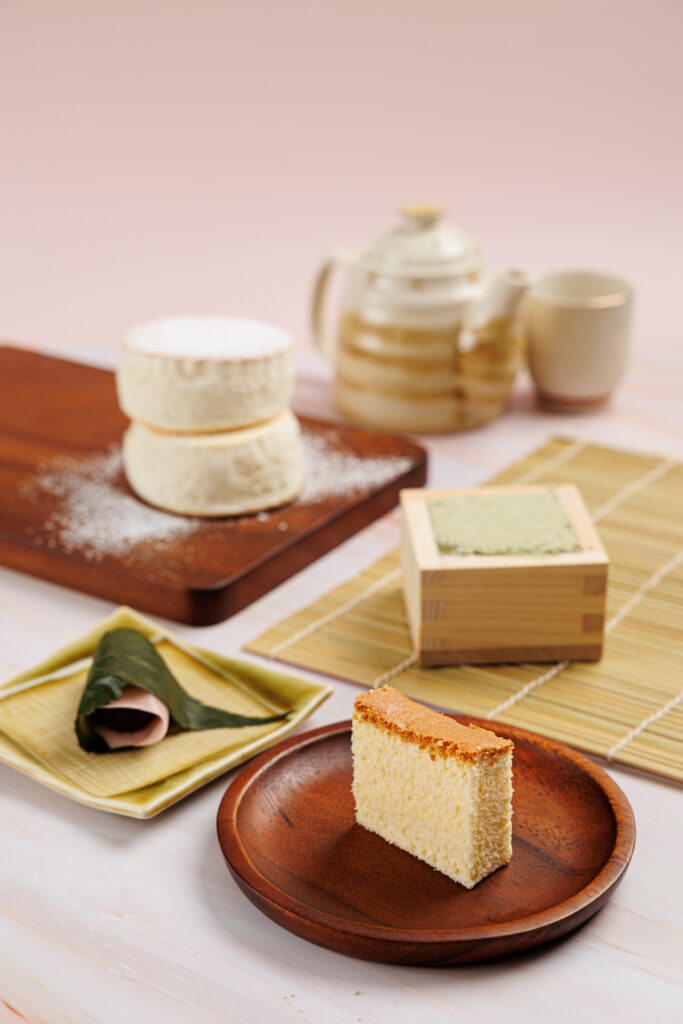 Spring (Haru) is between March and May.
When it comes to spring, The first thing that most Japanese people think of is the Sakura in bloom. Varieties of flowers Koinobori Festivals and events in spring When it comes to sweets, cherry mochi is a Japanese sweet filled with red bean paste wrapped in sweet pink mochi dough and wrapped in salted cherry blossom leaves. Hishimochi is a mochi candy with 3 colors Hanami Dango, Dorayaki and sweets that are popular these days that are popular for foreign.
The Haru no wagashi course includes:
Castella Cake or Kasutera is a type of cake influenced by Portugal.
Soufflé pancake Japanese Soufflé Pancakes are like eating cottony clouds, but even better with homemade whipped cream and fresh berries
Matcha Tiramisu is an Italian dessert Tiramisu, which means "pick me up", with a soft texture and a unique flavor of mascarpone cheese with whipped cream contrasting with the strong flavor of Savoiardi bread. Lady finger drenched in black coffee It's perfectly delicious.
Pannacotta Sakura during spring in Japan has a cherry blossom festival. In addition to seeing the beauty of cherry blossoms. The Japanese use ingredients from cherry trees to make beautiful and delicious sweets such as cherry blossom mochi, cherry blossom cookies, and cherry jelly, as well as dishes like Pannacotta Sakura, which specializes in its sweet taste and soft texture.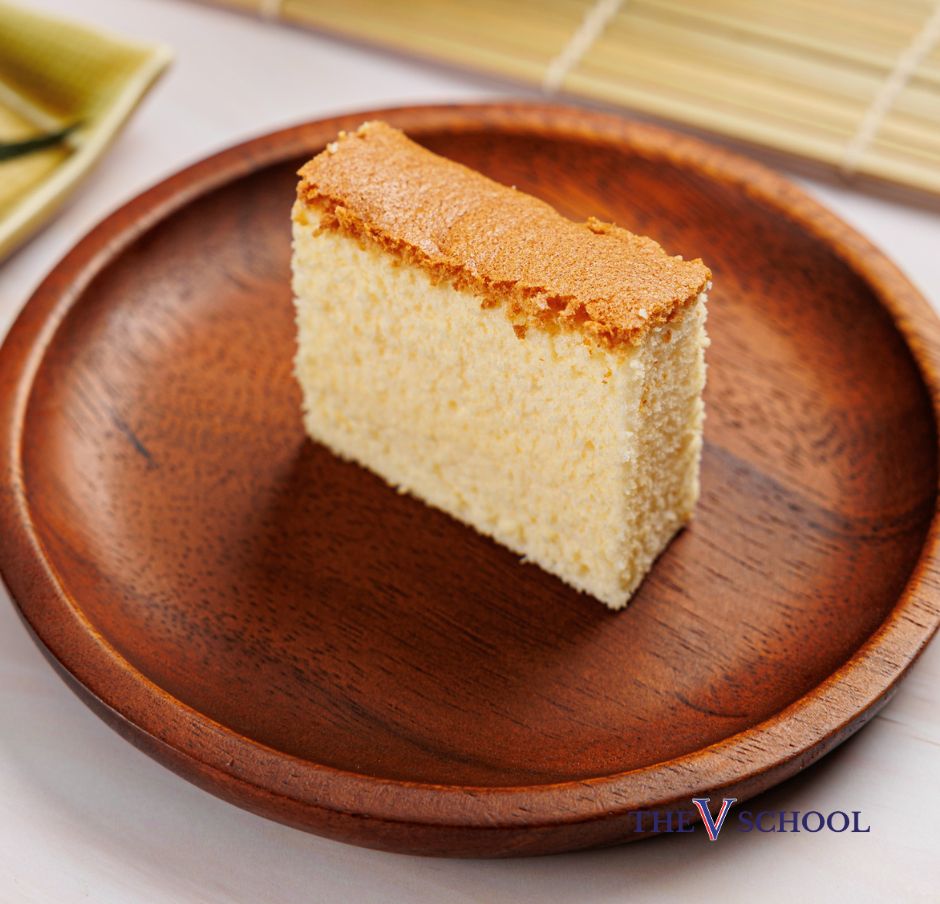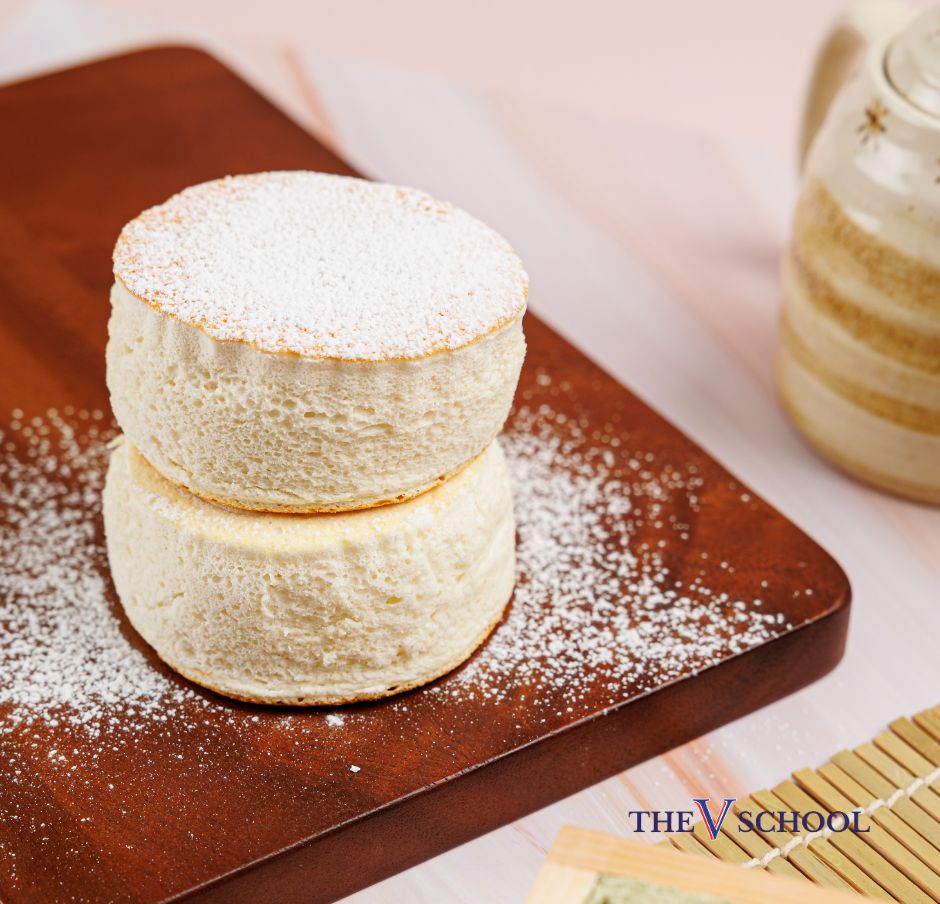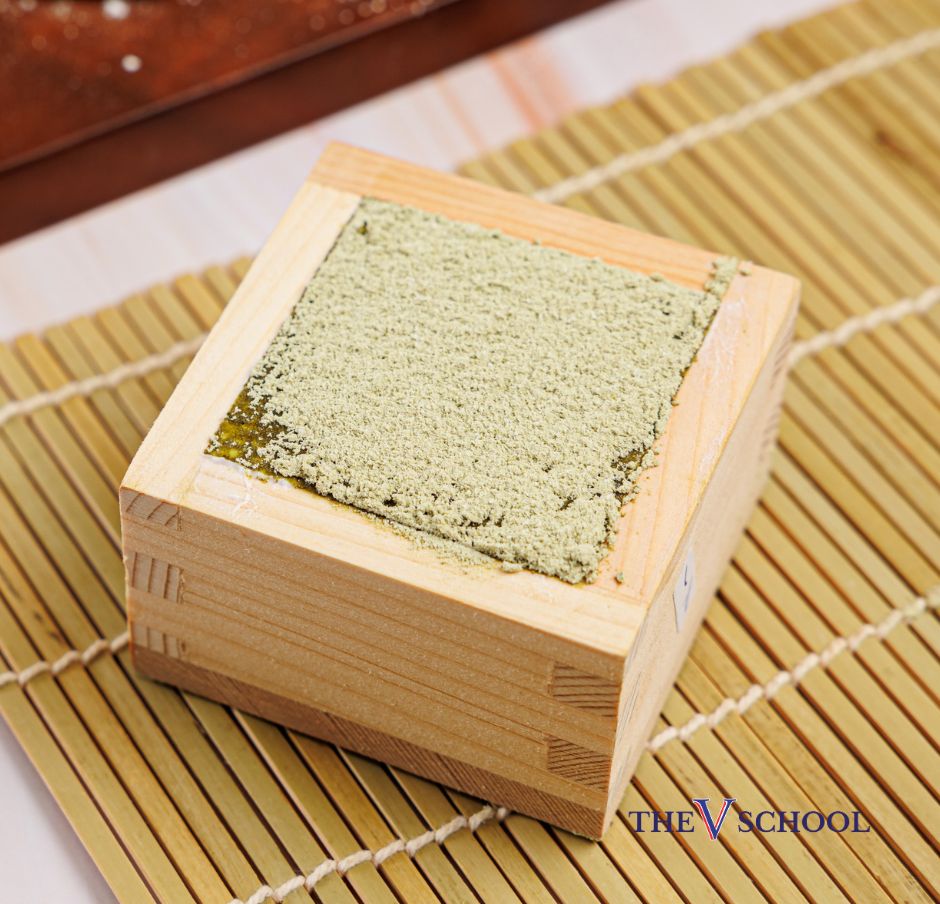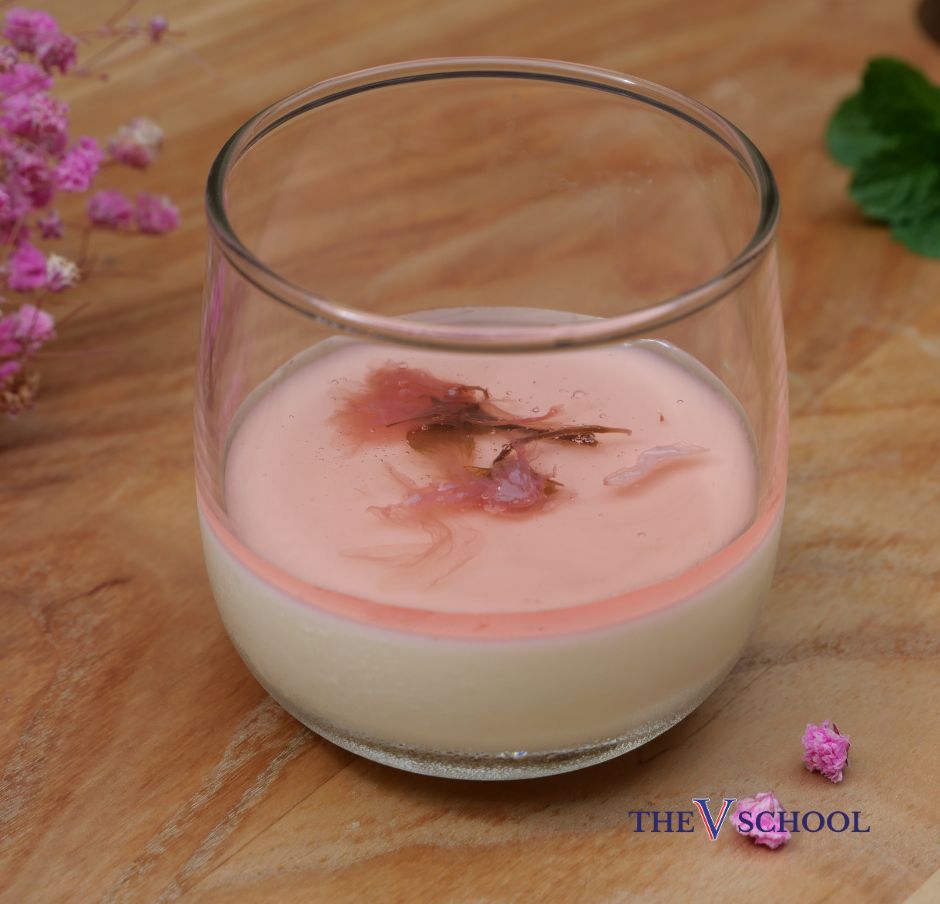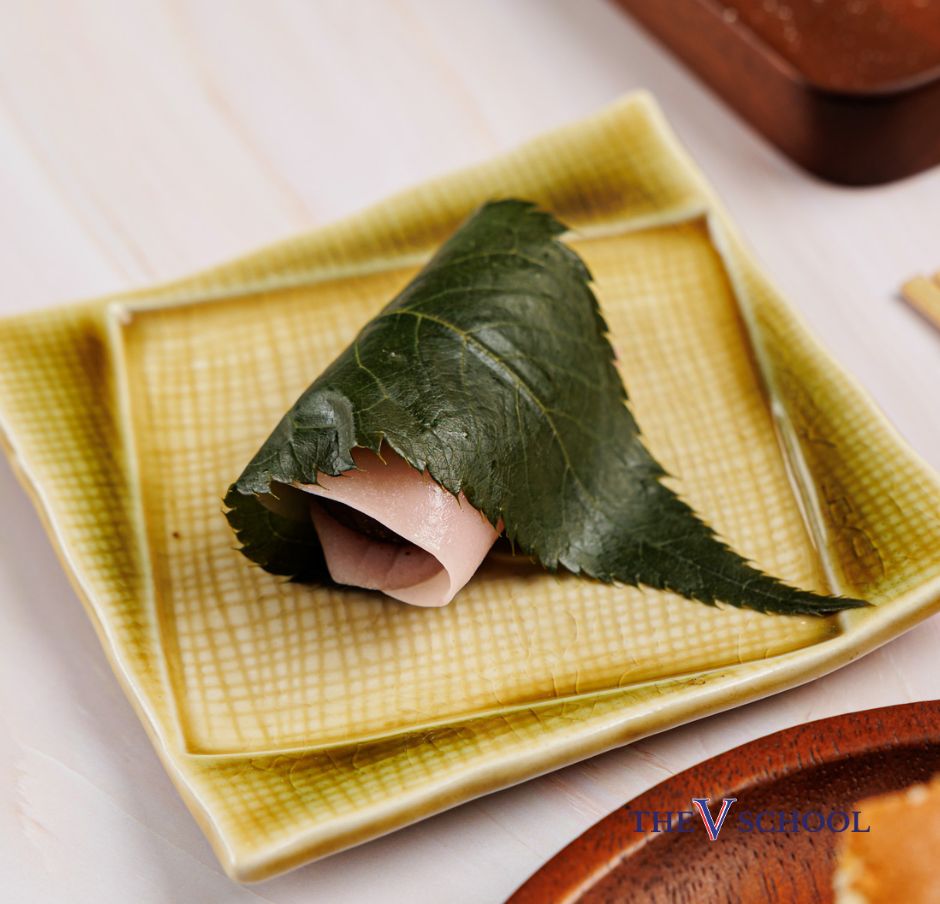 Register Fee
24-hour course, 4 full days from 9:00 a.m. – 4:00 p.m. (with lunch break)
Dessert course, separated by season, 8,500 baht per season (1 day course)
Take the entire course from the normal price of 40,000 baht. Promotion = net 32,000 baht (average 8,000 baht per course)
This price included…
Cost of raw materials and equipment
Study books
Certificate (issued by The V School)
Mobile Application for reviewing studies in the form of images and videos.
Apron and hat worth 250 baht (only for new students)
Condition
The minimum to open a course is 3 students or more, with a maximum of not more than 10 people per course. In the case that the number of students does not reach The institute will call to inform you at least 3-5 days before the course postponement. and will be postponed to the next round
In case you want to cancel The institute reserves the right. No refunds under any circumstances. But customers can change to other courses, both live courses at the institute and online courses. at the same value If the value is greater, pay the remaining difference.
In the case that the value of the purchased course is less than 10,000 baht, there will be an additional apron and hat cost of 250 baht per set. But if the course purchased is higher than 10,000 baht, there will be 1 set of apron and hat free (only for new students). Students must bring Aprons and apron hats must be brought with you at all times until graduation.
Note: In the case that the customer wishes to postpone the class date. Please notify the school at least 3 days in advance. If later than that, there will be a fine of 2,000 baht / person (except for the Lobster and Salmon courses, inform 1 week in advance or a fine of 4,000 baht / person). As reserved, the school reserves the right to return the deposit.
If the registered course is postponed suddenly more than 3 times without notifying the school in advance. We reserve the right to not allow students to attend