Cooking courses in Japan
Japanese cooking course @ Japan with Tokyo Seishin Technical College for Cooking
March @ Yokohama Branch / December @ Tokyo Branch
Collaborative project between Tokyo Seishin Technical College for Cooking and The V School.
This institute is one of the famous cooking institutes in Japan. There is a Japanese cooking course, a 2-year course, covering intensive content. Students who graduate can take the exam to receive a standard certificate for occupations in the food industry from the Japanese government.
All courses are taught in Japanese. Therefore, students in the 2-year program need to speak. and can communicate well in Japanese (N2 level) to be able to study here.
This is because The V School and Tokyo Seishin Institute have had a good relationship with each other for a long time. We therefore jointly opened a 4-day short-term Japanese food course as a special case for The V School. The teaching will be taught in Japanese. And there is an interpreter to translate into Thai throughout the course.
In addition to learning Japanese cooking techniques from the original. In Japan, actually Still learning art and deep Japanese food culture People who already like Japanese food If you learn the philosophy The idea of ​​making authentic Japanese food. Guaranteed to make you fall in love with Japanese food even more.
Japanese food is humble food. Value the ingredients and the season, so most of the techniques are to bring out the true flavor of each ingredient as much as possible. Combined with the idea that the eater is the main focus.
In one year, we will open 2 special courses in Japan:
1) March Spring Menu
2) December winter Menu
Cooking course in Japan
Short-term course certificate from Tokyo Seishin Technical College for Cooking.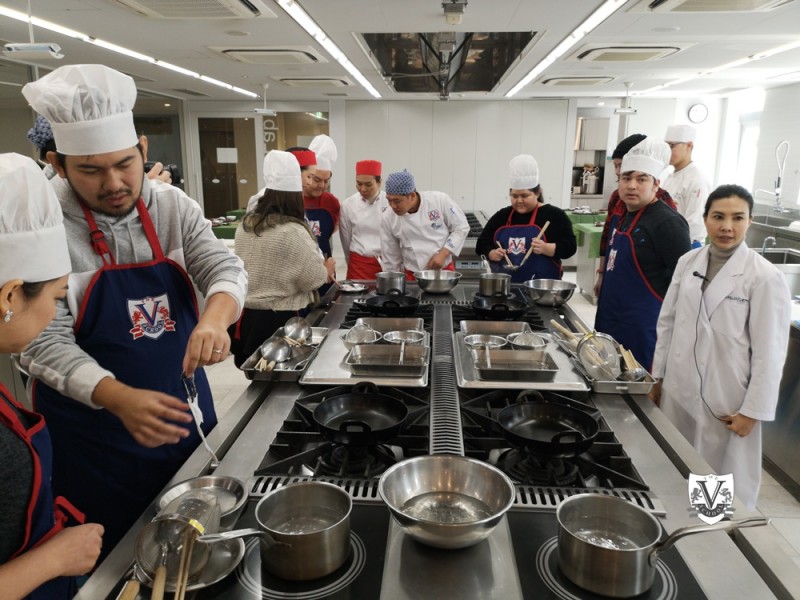 More Details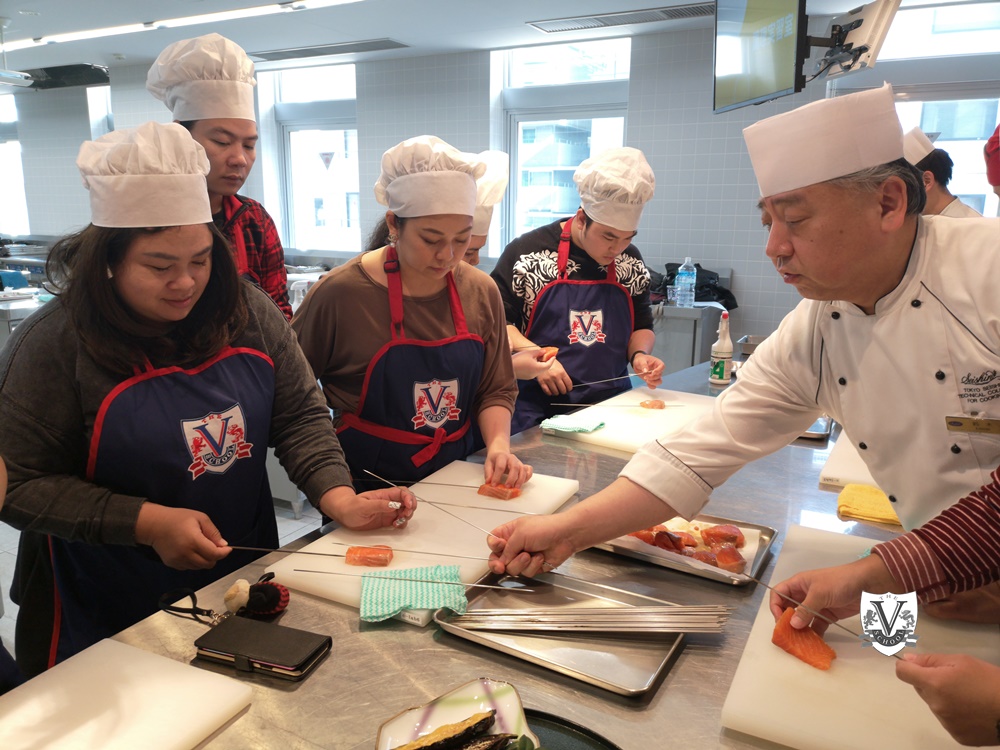 More Details