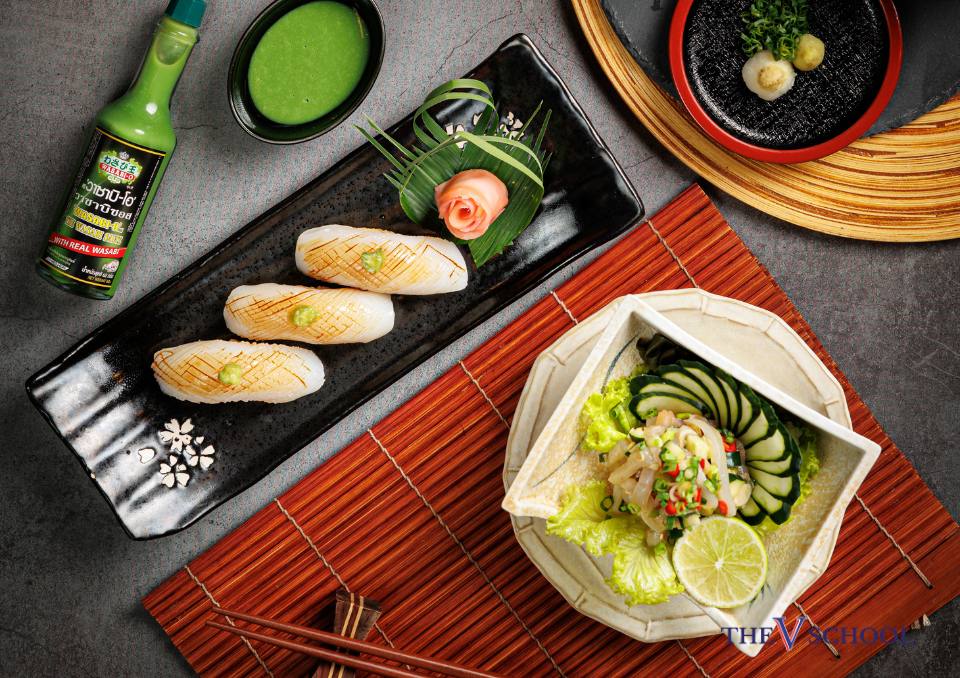 If talking about Japanese food Many people probably think of raw fish. Good grade fish is expensive and must be imported in order to get delicious and quality food. But in fact, the fish and ingredients in the Thai sea are equally good quality. The Thai sea is rich with thousands of types of shrimp, shellfish, crabs, fish, etc. for us to choose from. which uses various raw materials Not just for cooking or to enhance food alone.
What the trainees will receive
Able to properly fish and fillet fish, squid, and shellfish.
Can select seasonings Various raw materials can then be applied correctly.
Can bring out the strengths of fish or various types of raw materials to use well. How to select raw materials and where to buy fresh ingredients
Correct storage methods and filleting techniques to prevent the fish from getting bruised and still being fresh.
Japanese style cooking techniques including grilling, burning, and Japanese style frying.
Course duration
The teaching period is 2 days from 9:00 AM – 4:00 PM for a total of 12 hours.
Day 1 HATA, Oysters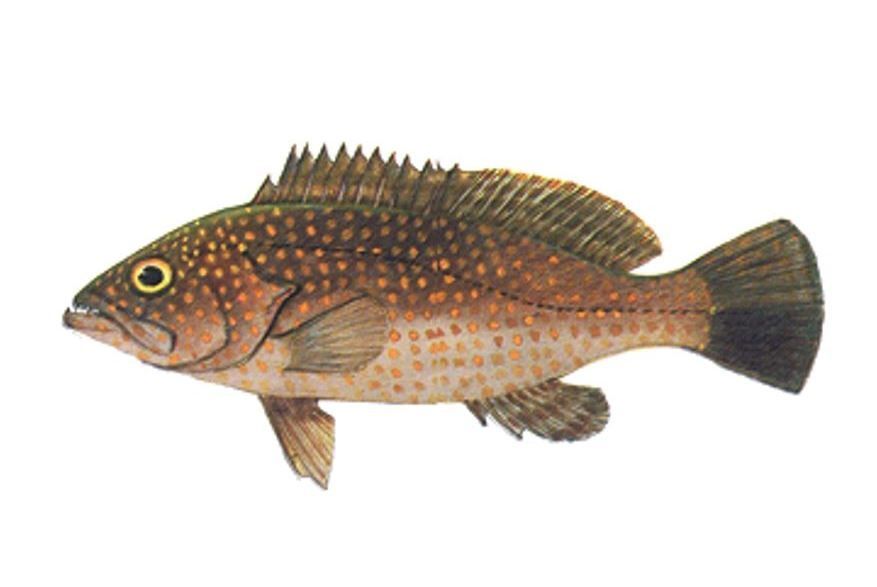 HATA 5 Menu
Introducing commonly popular grouper fish. The institute recommends red grouper. Because it is a raw material that is easy to find. and inexpensive Teaching how to select fresh ingredients Ready to buy raw materials Techniques for carving white fish Preserving fish meat using the Japanese style of scaling. The fish meat is not mushy. Making sushi and sashimi Served in Japanese style, Omakase style, fire-burning technique. Complete with techniques for making soup from grouper fish heads.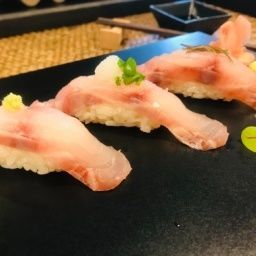 Hata Ponzu Sushi + Ponzu Sauce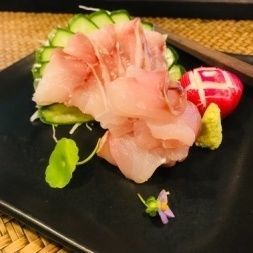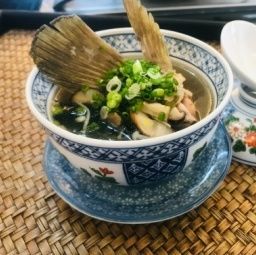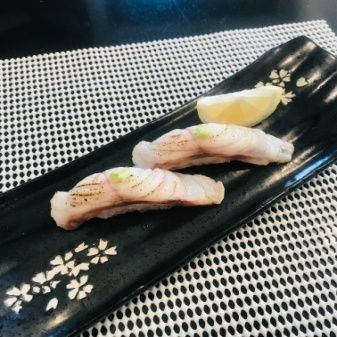 KAKI
Teach how to select fresh ingredients and where to buy them. and how to store Teaching how to shuck oysters With sauce served in Japanese style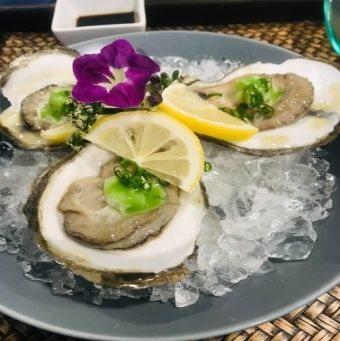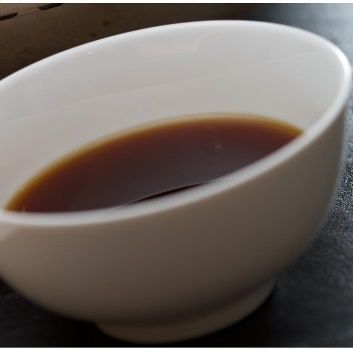 Day 2: SAWARA , AORI IKA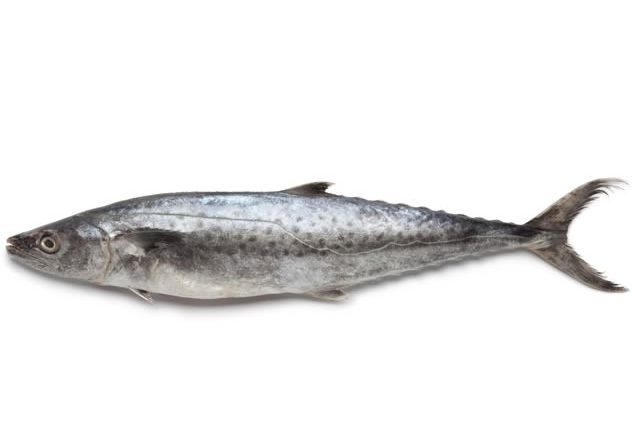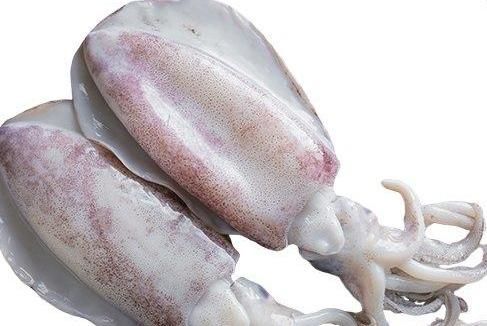 SAWARA
Introducing commonly popular eagle fish. The institute recommends Eagle Bang fish. and spotted eagle fish Because it is a raw material that is easy to find. and inexpensive and teaching how to select fresh ingredients Ready to buy raw materials Techniques for carving red fish or silver scale fish Preserving fish meat Cooking techniques to remove the fishy smell Japanese style Grilling techniques on the grill With uke sauce Teach sashima, Japanese style salad and fermentation of miso sauce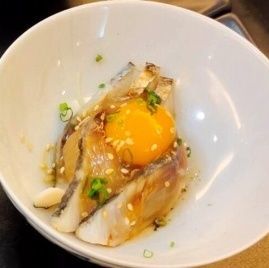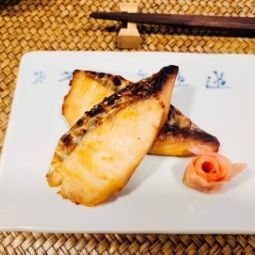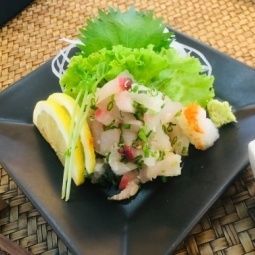 AORI IKA
Introducing each type of squid of each species. appropriately in each menu Explains methods for selecting fresh ingredients and methods for storing them. For this course We use fragrant squid. I will teach you how to slice fresh squid so that it is soft and not sticky for making sushi. You will teach the technique of slicing it into strips. Serve cold with somen sauce. Inserted with Thai flavor By marinating fermented fish and Thai ingredients in the salad menu. and techniques for frying squid, crispy on the outside, soft on the inside, Japanese style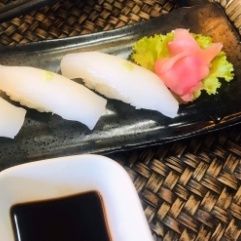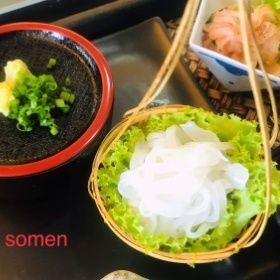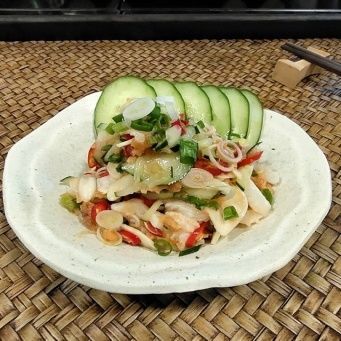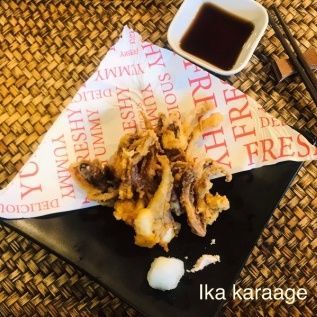 Registration fee
From normal 18,000 baht, promotion = net 15,500 baht
This price includes…
Cost of raw materials and equipment
Study books
Certificate (issued by The V School)
Mobile Application for reviewing studies in the form of images and videos.
Apron and hat worth 250 baht (only for new students)
condition
The minimum to open a course is 3 students or more, with a maximum of not more than 10 people per course. In the case that the number of students does not reach The institute will call to inform you at least 3-5 days before the course postponement. and will be postponed to the next round
In case you want to cancel The institute reserves the right. No refunds under any circumstances. But customers can change to other courses, both live courses at the institute and online courses. at the same value If the value is greater, pay the remaining difference.
In the case that the value of the purchased course is less than 10,000 baht, there will be an additional apron and hat cost of 250 baht per set. But if the course purchased is higher than 10,000 baht, there will be 1 set of apron and hat free (only for new students). Students must bring Aprons and apron hats must be brought with you at all times until graduation.
Note: In the case that the customer wishes to postpone the class date. Please notify the school at least 3 days in advance. If it is later than that, there will be a fine of 2,000 baht / person (except for the Lobster and Salmon courses, notify 1 week in advance or a fine of 4,000 baht / person) or if Didn't come to report. As reserved, the school reserves the right to return the deposit.
If the registered course is postponed suddenly more than 3 times without notifying the school in advance. We reserve the right to not allow students to attend classes and reserve the right not to issue a certificate to that registrant.