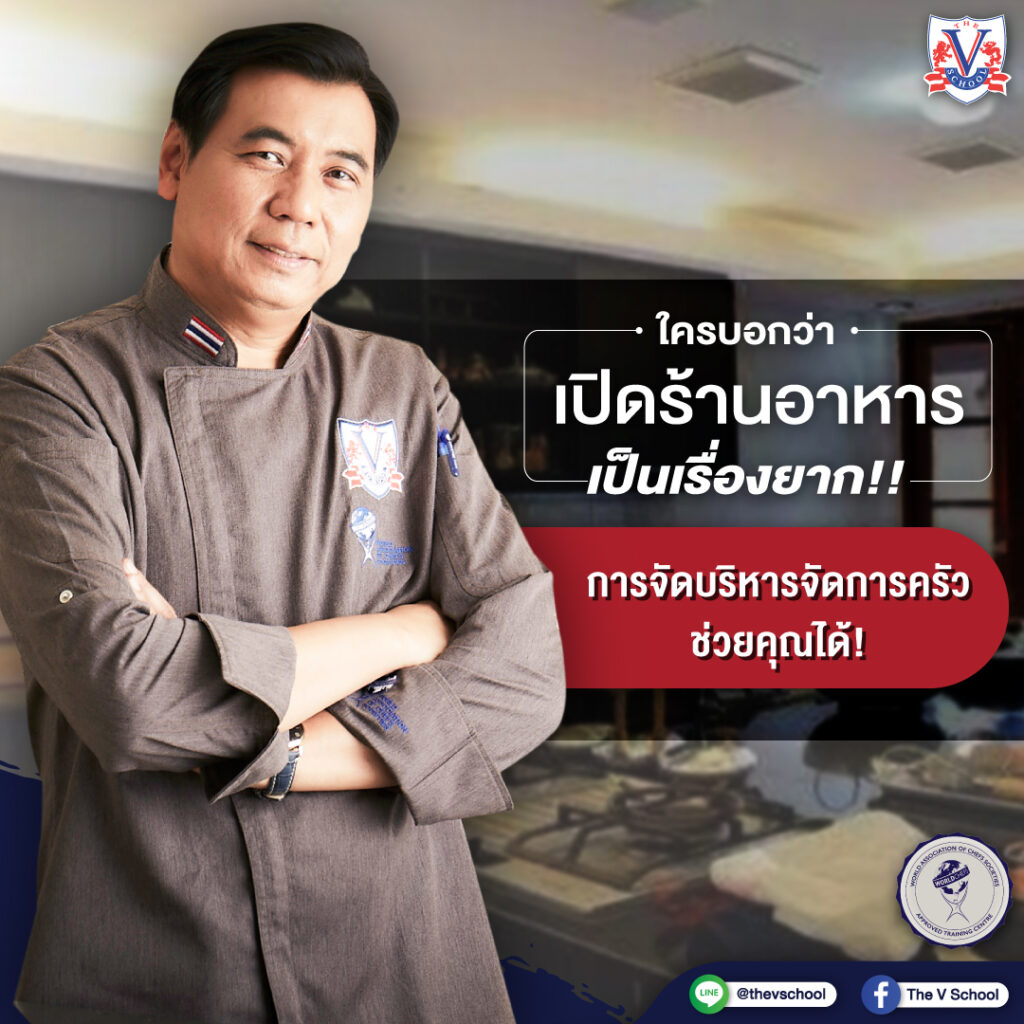 By Chef Prachan (experienced chef from famous hotels)
Urgent ! For those who want to manage the kitchen Or a restaurant, don't miss it!!!
Running a restaurant but the profits don't know where to go A lot of customers come to the shop. But there are a lot of expenses in the kitchen, why?
This course has answers.
For this course, there is a concept To teach people who want to open a restaurant or manage
a kitchen in a restaurant. Manage a kitchen at home like a professional Make millions
of income from the kitchen at home easily. In this intensive 12 hour course
Students will learn from professional chefs. will share successful experiences
to the basic skills to be aware of for restaurant operators. or a new restaurant business
Course Details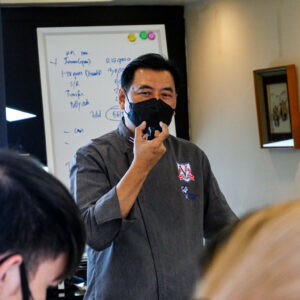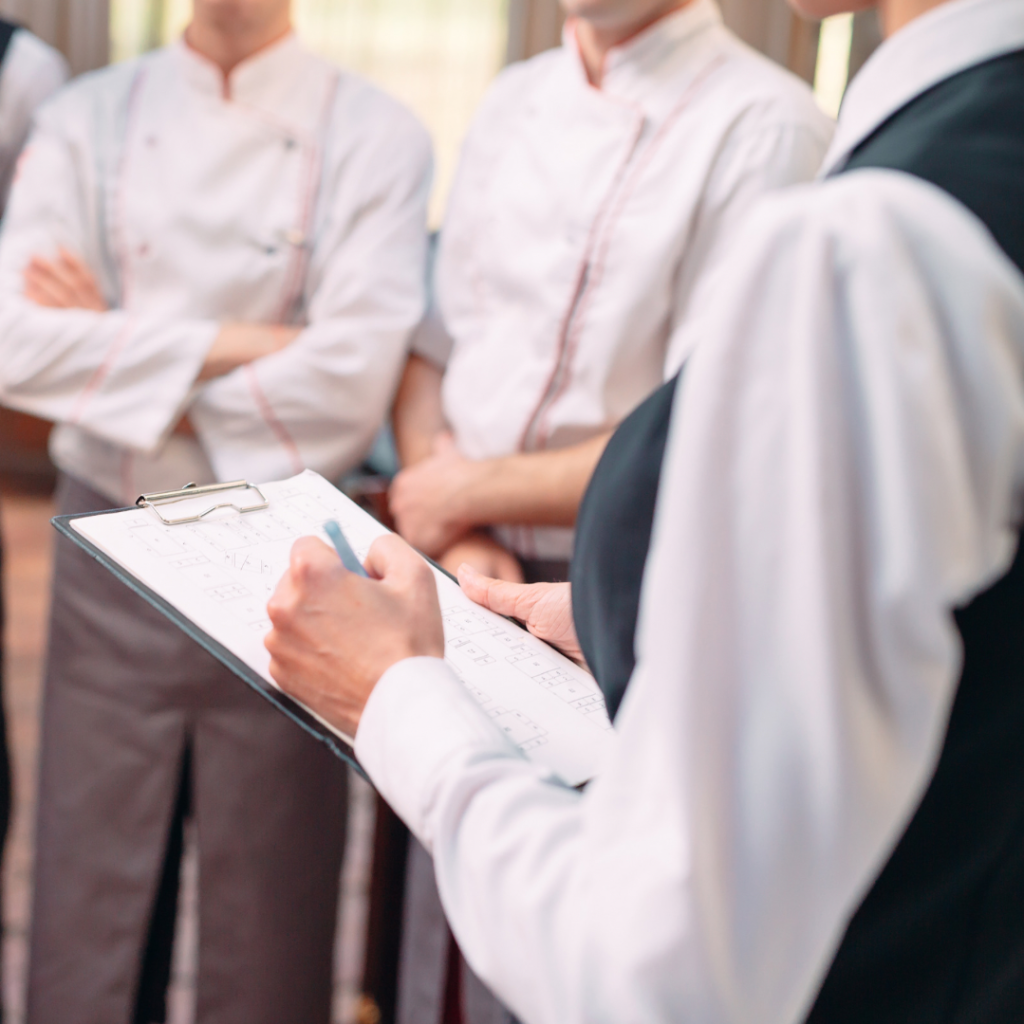 Students will receive after completing the course
Understanding of kitchen management
Cost control
Management of storage of tools and equipment used in cooking
Personnel management control and supervision
Kitchen design area of ​​use location selection
Efficient management of kitchen utensils and equipment usage
International hygiene and safety in the kitchen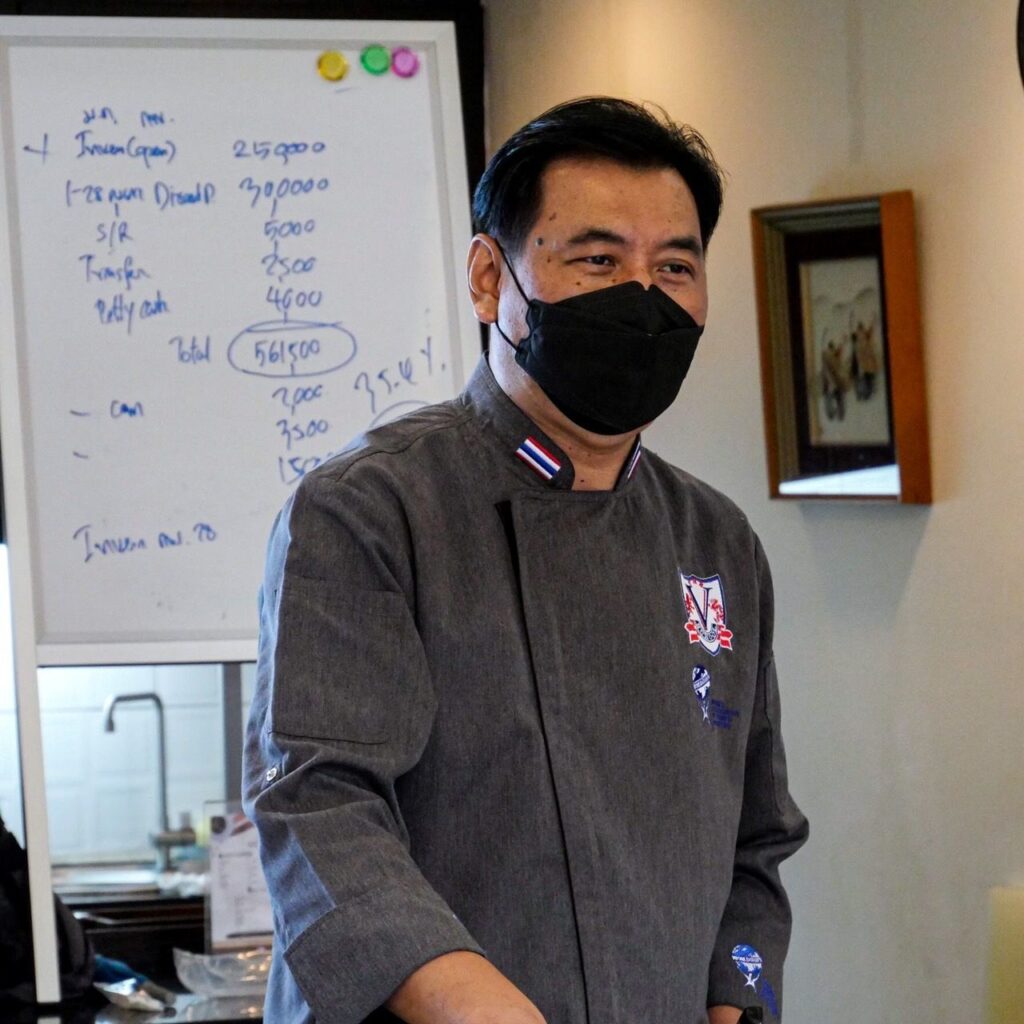 Course Duration
Course 12-hour , 2 full days from 9.00-16.00 (with lunch break)
Registration fee
from normal price 12,000 baht, promotion = net 9,900 baht
This price includes…
Cost of raw materials and equipment
Textbook
Certificate (issued by The V School)
Mobile Application for studying in the form of images and videos
*This price does not include Apron and hat worth 250 baht
Condition
Minimum to open a course of 3 people or more, up to a maximum of 10 people per course in case the number of students is not reached. The institution will call not less than 3-5 days before the postponement of the course. and will be postponed to the next round
If you want to cancel The institution reserves the right There are no refunds under any circumstances. But customers can change to other courses, both live courses at the institute and online courses. at the same value If the value is greater, pay the remaining difference.
In the event that the value of the course purchased is less than 10,000 baht, there will be an additional 250 baht per set of apron and hat, but if the course purchase is more than 10,000 baht, 1 set of apron and hat will be free (only for new students). Always bring an apron and apron until you graduate.
Note: In case the customer wants to postpone the school date Please notify the school at least 3 days in advance. If late, there will be a fine of 2,000 baht / person (except for the Lobster and Salmon course, notify 1 week in advance or a fine of 4,000 baht / person). did not report As booked, the school reserves the right to return the deposit.
If the registered course is suddenly postponed more than 3 times without notifying the school in advance reserves the right not to attend and reserves the right not to issue a certificate for that registrant.